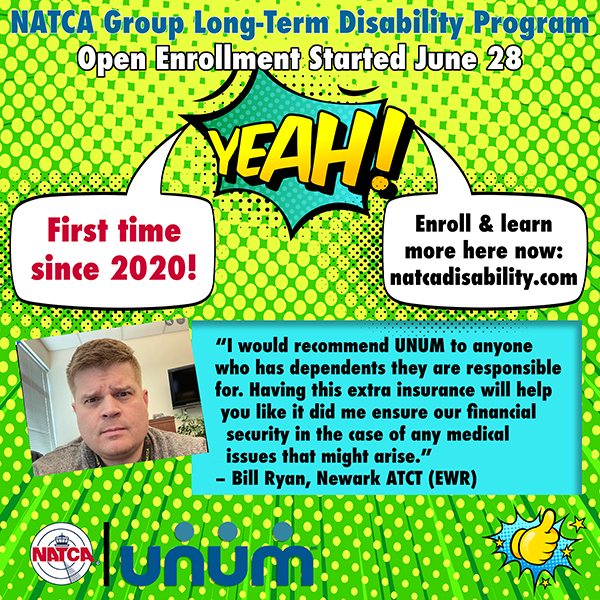 NATCA Holds Enrollment Open Season for Long-Term Disability Program.
For the first time in two years, NATCA is holding an enrollment open season for its popular UNUM group long-term disability (LTD) program. LTD insurance can be the most important part of your overall benefits package, and NATCA offers members the opportunity to purchase it at affordable group rates.
About the UNUM LTD program, NATCA Member Bill Ryan (Newark ATCT, EWR) stated, "I would recommend UNUM to anyone who has dependents they are responsible for. Having this extra insurance will help you like it did me ensure our financial security in the case of any medical issues that might arise."
Learn more about protecting yourself and your family and enroll today at: natcadisability.com.