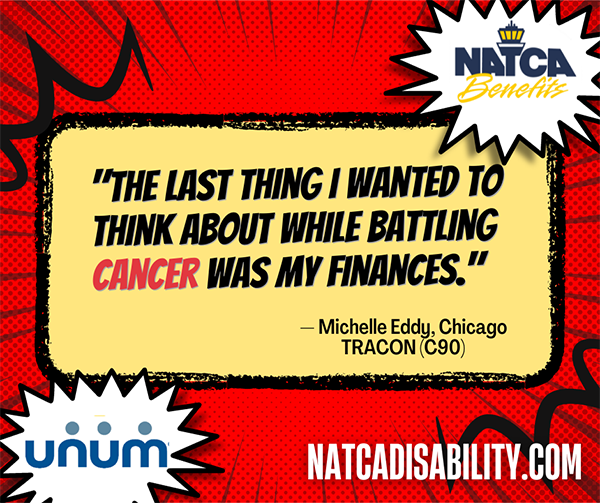 NATCA Holds Enrollment Open Season for Long-Term Disability Program
For the first time in two years, NATCA is holding an enrollment open season for its popular UNUM group long-term disability (LTD) program. LTD insurance can be the most important part of your overall benefits package, and NATCA offers members the opportunity to purchase it at affordable group rates.
"When I got diagnosed there were so many concerns," NATCA member Michelle Eddy (retired, Chicago TRACON, C90) said. "What will the surgery recovery time be like, how long will chemotherapy take, will I be cured and go on to enjoy my upcoming retirement? The last thing I wanted to think about while battling cancer was my finances."
Learn more about protecting yourself and your family and enroll today at: natcadisability.com.