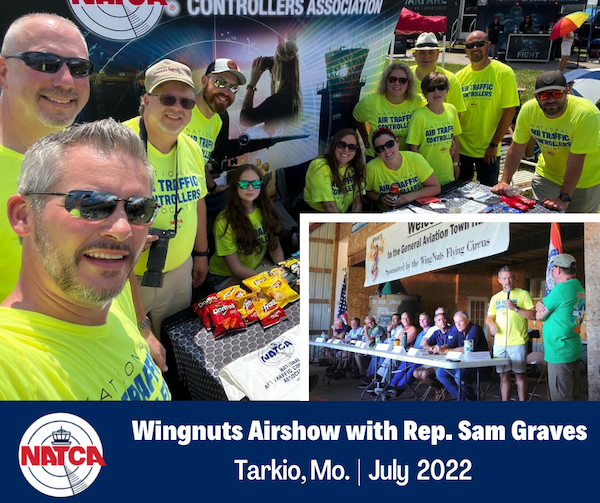 NATCA Leaders Represent Air Traffic Profession at Wingnuts Tarkio Airshow
Missouri Congressman Sam Graves and the Experimental Aircraft Association (EAA) Chapter 1405, also known as the Wingnuts Flying Circus, host an annual fly-in in Tarkio, Mo., referred to as "the Greatest Little Airshow." This month Central Regional Vice President Aaron Merrick and local NATCA members represented our Union and profession at the event. The airshow brings together general aviation pilots, aviation industry leaders, government officials, and Members of Congress to share their mutual passion for flying. During the event, Merrick talked about air traffic control issues on a panel led by Congressman Graves.
In conjunction with the event, NATCA President Rich Santa attended and met with Congressman Graves, and Executive Vice President Andrew LeBovidge joined local NATCA members for a nearby Kansas City solidarity event over the same weekend.