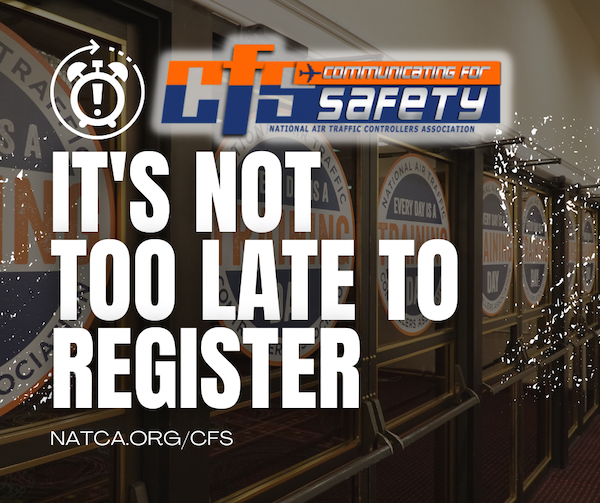 Only A Few More Weeks Until CFS 2022!
It's not too late to register for Communicating For Safety 2022! CFS is returning to Bally's Las Vegas on Sept. 12-14 to bring together NATCA members, representatives from the FAA, and leaders of the aviation community to discuss an array of safety and modernization topics.
As of August 9, the hotel room block is accepting requests to join the waitlist. Rooms will no longer be guaranteed and are subject to availability.
Register for CFS today and keep up on all the latest CFS news at https://www.natca.org/events/cfs/