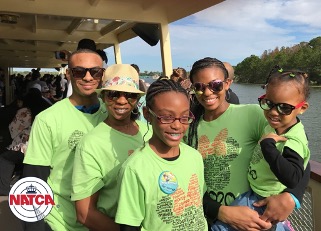 NATCA Staff Spotlight: Pamala Suttle
We have an amazing National Office staff of which our membership can be very proud. They work hard every day and are committed to providing our members with the very best service and representation in organized labor. Today, we feature Pamala Suttle, who works in the accounting department at NATCA!
Where are you from, or what places have you lived?
I grew up in Lincoln, AL, only a few miles from the Talladega 500.
Where did you go to school, or what other education do you have?
I went to Jacksonville State in Alabama.
How did you come to work at NATCA?
I started at NATCA as a temp before becoming full time.
Do you have any hobbies or any other activities you enjoy outside of your work for NATCA?
I love traveling! My travels have taken me to places within the US, and to places outside the US such as the Caribbean and the Dominican Republic
Has there been a favorite moment for you while at NATCA?
Most memorable moment was during 9/11. Watching the monitor in the lobby and seeing how the Air Traffic Controllers safely cleared planes to land during the terrorist attack
If I could pick four people to have dinner with, dead or alive, I would choose: My mom and dad, and the Obamas.
My biggest pet peeve is: When things aren't where I put them!
The best place I've ever traveled to was: A family trip to FL for my oldest granddaughter's birthday.
My parents always told me: "Hard heads make soft bottoms."
If I could have a theme song, it would be: The theme song from Hawaii Five-O (the original show).In my spare time, I enjoy: Other than shopping, I love spending time with my grandkids.