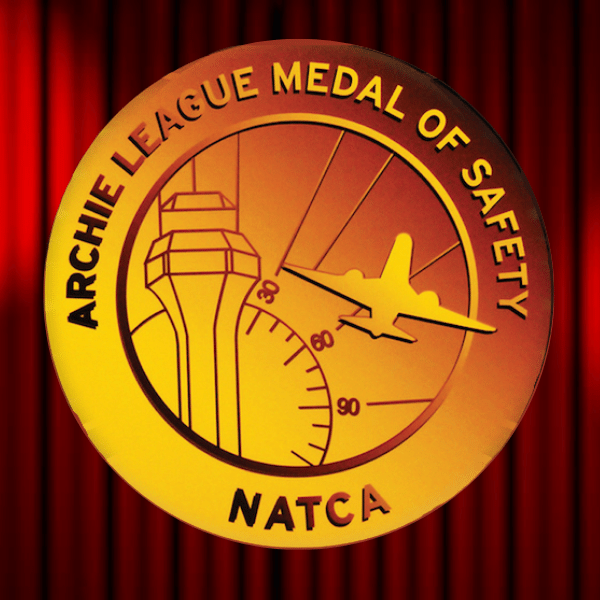 Southwest Region: Kerri Fingerson (formerly Phillips, currently at ZBW), Megan Baird – Fort Worth Center (ZFW)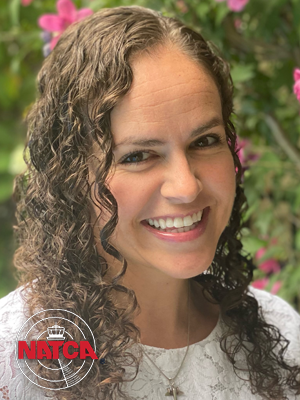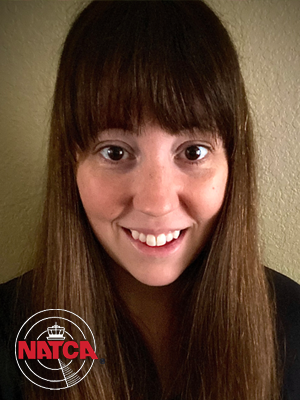 Article by Mary Ann Hall (Houston Hobby ATCT, HOU)
On April 23, 2021, the skies over Oklahoma were riddled with areas of precipitation and low ceilings. At 4:51 p.m., N7108Q, a Cessna 172, executed a missed approach at Clinton Regional Airport (CLK). He immediately requested another RNAV approach onto Runway 17. Fort Worth Center (ZFW) member Kerri Fingerson (formerly Phillips) was working a low sector in the Bowie Specialty. She did what every controller would do – radar ID, clarified his intentions, and cleared him back to Clinton Regional. Kerri did ensure the pilot had the most recent weather report which included a visibility of 1.5 nautical miles and an overcast ceiling at 400 feet.
Soon after Fingerson cleared and switched N08Q to advisory, she called the tower at neighboring airport to the west, Clinton-Sherman (CSM), to ask about its current weather conditions. The airport was socked in. She inquired north to Kansas, farther west to Elk City (ELK) and south to Wichita Falls (SPS) – all reported low ceilings. Will Rogers Airport (OKC) to the east had better weather conditions, but heavy to extreme precipitation stood in the way. It was then that N08Q missed again.
"I had that 'Spidey' sense – that tingling feeling you know – that something just wasn't right," Fingerson recounted.
Instead of flying the published missed approach, which is runway heading for 12.5 nautical miles and climbing to 4,000 feet, the pilot made a sharp left turn and checked in with departure at only 2,800 feet.
"I knew at that point that he knew he was in trouble even though he really hadn't admitted it verbally yet," Fingerson said.
She immediately informed the pilot that minimum IFR altitude was 4,000 feet and instructed him to climb and fly the published missed. No response. She gave the instructions again, and he finally responded.
22:27:23Z: "N7108Q…do you need any assistance?"
22:27:29Z: "Eh…we…uh…we are getting set up."
22:28:17Z: Kerri informed the pilot his heading was better and proceeded to give airport weather reports.
22:29:04Z: "Okay we have about 50 minutes of fuel left. Uh we need to do something quick."
Fingerson acted immediately and got on the phone with Sheppard Air Force Base-Wichita Falls Municipal Airport (SPS) to verify its ceiling improved to 1,200 feet overcast. Once she received confirmation, she was back with N08Q to relay that option. The pilot initially said that he was only in a C172, and he would, "try this one more time here and I'll make her in." Fingerson knew that was not a good idea.
With the pilot being in a slow-moving Cessna, she informed him that SPS was about 90 miles to the south and with only 50 minutes of fuel remaining he would be short on options if he failed the third approach. The pilot agreed. Not only was the weather against them, but now so was time.
ZFW member Megan Baird was coming back from break but was not assigned a position yet. She had overheard Fingerson and sensed she might need assistance, so she plugged in next to her and asked what she could do to help. Together they called around to find better weather reports and PIREPs. A call to Fort Sill Approach determined the Lawton Airport (LAW) had an overcast ceiling at 500 feet and Duncan Airport (DUC) had a scattered layer at 800 ft and an overcast ceiling at 1,200 feet. While still 75 nautical miles away, Duncan became the new objective.
Fingerson and Baird got back on the line with Fort Sill Approach to request shutting down the restricted area that laid between Clinton Regional and Fort Sill's airspace, so N08Q could fly the quickest route. As the pilot made his way southeast bound, the controllers were still calling to get weather reports at closer airports, but Duncan remained the best option. The pilot reported two souls on board and since he was flying more efficiently, he now had 60 minutes of fuel, but it was about a 44-minute flight to Duncan.
Fingerson had been waiting on a PIREP from an Envoy making an approach at Lawton Airport. Once the aircraft landed, she learned the bases were 2,000 feet. Lawton is 35NM closer than Duncan, so they changed course. Fingerson offered a higher altitude for fuel conservation, but N08Q decided to maintain his current altitude of 4,500 feet. Next, she vectored him towards LAW VOR, and later switched him to Fort Sill Approach. 22 minutes after the switch and with only about 14 minutes of fuel remaining, N08Q landed safely at Lawton Airport after flying a surveillance approach.
"Kerri's decisive action, clear communication, and potentially lifesaving recommendation ensured the successful outcome for the crew of N7108Q," said Joel Hays, Fort Worth Center NATCA Vice President.
When asked if there was any training that helped prepare her for this event, Fingerson responded that back in 2019, Women for Aviation International (WIA) hosted a breakfast during AirVenture at OshKosh, and the guest speaker was Tammy Jo Shults (also a speaker at this year's CFS).
Fingerson said that Tammy is very inspirational and quoted her saying, "Habits become instinct under pressure." That statement resonated with her. Fingerson recalled her first trainers and how they instilled good practices in her from her early years as an air traffic controller, and she continues to learn with recurrent training.
"All of that really paid off – those habits that you develop during training – they do become instinct," Fingerson said.
Fingerson and Baird are the 11th and 12th ZFW members to win the Archie League Medal of Safety Award, joining Chris Owen in 2005, LouElla Hollingsworth in 2013, Phil Enis, Thomas Herd and Hugh Hunton in 2018, Larry Bell, Brian Cox, and Colin McKinnon in 2020, and John (Randy) Wilkins and Christopher Clavin also in 2020.
"Kerri has worked to elevate the safety culture at ZFW through her work on the LSC. She put her talents and lessons learned into action and provided critical information to ensure the best possible outcome for N7108Q. At ZFW we emphasize being a team player – see something, say something. Megan exemplified this mantra when she took swift action to help Kerri in a very difficult scenario. Megan's actions show that we are part of the ultimate team sport and set an example of embracing that very important concept."
– Nick Daniels, Southwest Regional Vice President