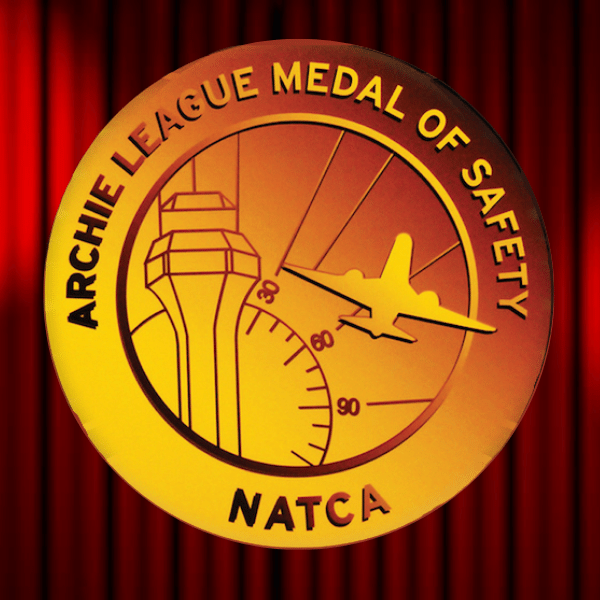 Alaska Region: Brent Eber, Nathan Midthun, Merrill Field ATCT (MRI)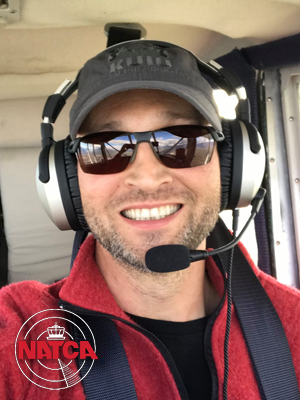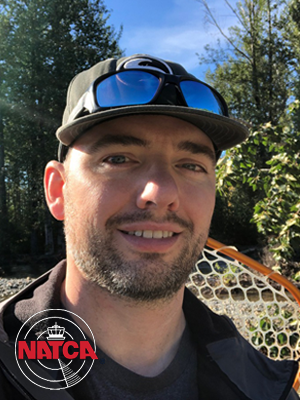 Article by Eric Mauro (Merrill Field ATCT, MRI)
Merrill Field (MRI) was established in 1930 and is situated in the heart of downtown Anchorage, Alaska. With proximity to Anchorage International Airport (ANC) and shared airspace boundaries with both Lake Hood (LHD) and Elmendorf Air Force Base (EDF), MRI can often be described as "fun chaos that happens every day" says MRI member Nathan Midthun.
On the morning of Dec. 8, 2021, MRI was finishing up snow removal operations from a winter storm the day before. Airport operations were actively clearing snow on the arrival end of Runway 07, while aircraft operations were being reduced to the smaller crosswind Runway 34.
Meanwhile at Anchorage International, TransNorthern 123 (a Douglas DC3 manufactured in 1952) was departing Runway 07L en route to Kodiak, Alaska with a load of cargo. Shortly after takeoff, TransNorthern 123 experienced a loss of engine power and requested to return for landing. Anchorage controllers quickly coordinated with MRI and informed them of the situation. TransNorthern 123 advised that that they would be continuing north bound into MRI's airspace due to a reduced climb rate.
MRI member Brent Eber was working the Local Control position when he noticed TransNorthern very low over the city. Eber worked all over the world as an air traffic controller with the United States Air Force before beginning his career with the FAA in 2008. As a veteran controller, Eber knew something wasn't right. As he looked out at the DC3 through binoculars, "it just didn't seem like he was climbing, and that MRI was a viable option for landing" says Eber. Eber also recognized the pilot was a regular at MRI and had considerable experience flying in and out. Eber sprang into action and immediately instructed the snow removal vehicles to exit the runway where they were working.
Meanwhile, Midthun was working as Controller in Charge. Midthun is a lifelong Alaskan who studied as a commercial aviation student before moving into air traffic control at the University of North Dakota. Midthun took the initial call from Anchorage Tower that TransNorthern 123 was having difficulties and offered Merrill's runways if needed. "Because we are in such close proximity to other airports, we are used to relaying information quickly," said Midthun. He worked to get the information to the Anchorage Fire Department as Merrill Field has no crash, fire, or rescue. "A DC3 landing at Merrill with no gear down, that's pretty unusual," said Midthun
A moment later, TransNorthern 123 made the transmission "Mayday, we are putting it down at Merrill! Runway 7 at Merrill, Runway 7 at Merrill!" As TransNorthern 123 made the turn for MRI, Eber could make out they would be in very close proximity to the snow removal vehicle working on the taxiway. "Airport 4, Move! Move! Move!" Eber said with urgency. Shortly after, TransNorthern 123 made a gear up emergency landing on runway 7 narrowly missing the airport vehicle. They all walked away with no injuries. Airport personnel Steve Pedersen who was working snow removal that day later credited Eber with saving his life.
Heroic flying from the two TransNorthern 123 pilots and a solid tower team concept from both Midthun and Eber paved the way for a positive outcome that cold December morning. "For the tower team to get everything organized and together within that short period of time was amazing to see," said Eber.
"Merrill Field sees aircraft emergencies often but not typically to this extent," said Eber. This Archie award will be Merrill Field's first. "This award means everything. My career goal has been to produce a very safe environment for pilots to operate in," said Midthun.
"This is where your training comes in. When you're in the heat of the moment you don't have time to think about what you should be doing next. You were trained in a very specific way in how to handle these events. You can snap back to that basic training, do what you need to do, and work past the extra stress," said Midthun.
"Brent and Nathan displayed an outstanding amount of situational awareness that day. They not only worked their own complex operation that day, but they also maintained great awareness of what was happening outside of their airspace. Brent and Nathan were able to take a difficult and quickly evolving situation and turn it into the best possible outcome for both the pilots of TransNorthern 123 and the ground ops crew at MRI."
– Alaskan Regional Vice President Clint Lancaster