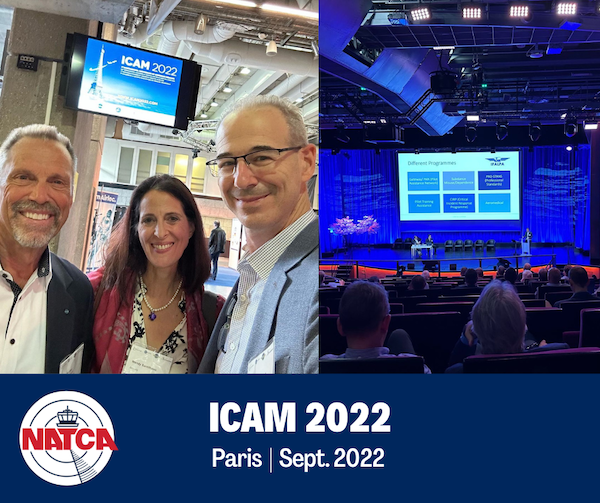 EVP LeBovidge Attends First-Ever ICAM 2022 in Paris
NATCA Executive Vice President Andrew LeBovidge attended the first International Conference of Aerospace Medicine (ICAM). The event was held in Paris and brought together civilian and military specialists involved in aerospace medicine from around the world.
LeBovidge attended with international colleagues to engage in important conversations surrounding aviation professionals' health, with special emphasis on mental health. Dr. Quay Snyder from Aviation Medicine Advisory Service (AMAS), a NATCA benefits partner, presented at the conference on the effectiveness of peer support programs. Other members of the aeromedical community, including FAA representatives, discussed the importance of a holistic approach in addressing mental health issues in the aviation industry.
The ICAM 2022 Scientific Committee organized the conference around topics including clinical medicine, human performance, travel and air transport medicine, safety, and space medicine. Learn more about the conference here: https://www.icam2022.com/.