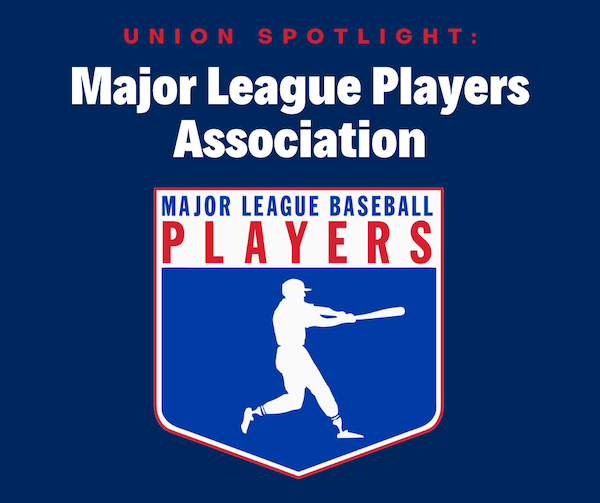 Union Affiliate Spotlight: MLBPA joins AFL-CIO
NATCA continues to highlight our union sisters and brothers in AFL-CIO-affiliated unions. Today, we thank and recognize our siblings of the Major League Baseball Players Association (MLBPA), who announced on Sept. 7 that they were formally affiliating with the AFL-CIO.
The MLBPA was founded in 1966 and represents professional baseball players that are part of a Major League club in collective bargaining. The Association also assists players with grievances and salary arbitration. In 1968, the MLBPA negotiated the first-ever collective bargaining agreement (CBA) in professional sports.
They currently represent about 1,200 players, and they're working to organize 5,400 minor league players.
Learn more about the MLBPA and the history of unionization in baseball here: https://www.mlbplayers.com/history