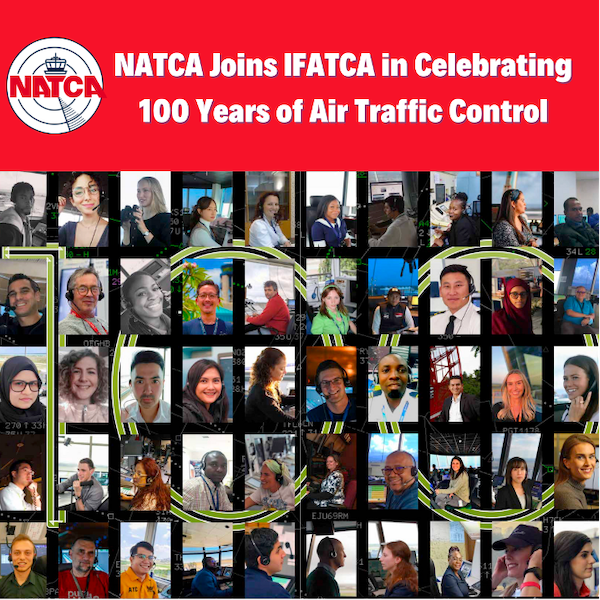 NATCA Joins IFATCA in Celebrating 100 Years of Air Traffic Control
The International Federation of Air Traffic Controllers' Association (IFATCA) and its members, including NATCA, celebrate the International Day of The Controller on Oct. 20. This year marks the 100th anniversary of air traffic control. The first mid-air collision between two commercial airliners over Normandy, France, in April 1922 led the European countries to implement guidelines for keeping aircraft separated, forming the basis for air traffic control.
The centenary issue of the Controller Magazine from IFATCA, released in early October, contains a variety of feature stories about aviation safety professions around the world to celebrate the anniversary.
IFATCA Technical and Operations Committee (TOC) chair Jaymi Steinberg (Washington Center, ZDC) was a contributing editor for the magazine and assisted her colleagues around the world with several projects included in this centenary issue.
"Our coverage of the 100-year celebration focuses on the fact that, while time passes and technology changes, air traffic controllers are the unchanging heart of air traffic management and the most important element of keeping the skies safe," Steinberg said.
NATCA members, including National Safety Representative Chrissy Padgett and Boston Center (ZBW) member Caitlyn Valeri, are highlighted in the issue, and as part of "100 Faces of Air Traffic Control" celebrating the diversity of controllers around the globe. Check out all the features and coverage of the 100th anniversary of air traffic control in The Controller, here.