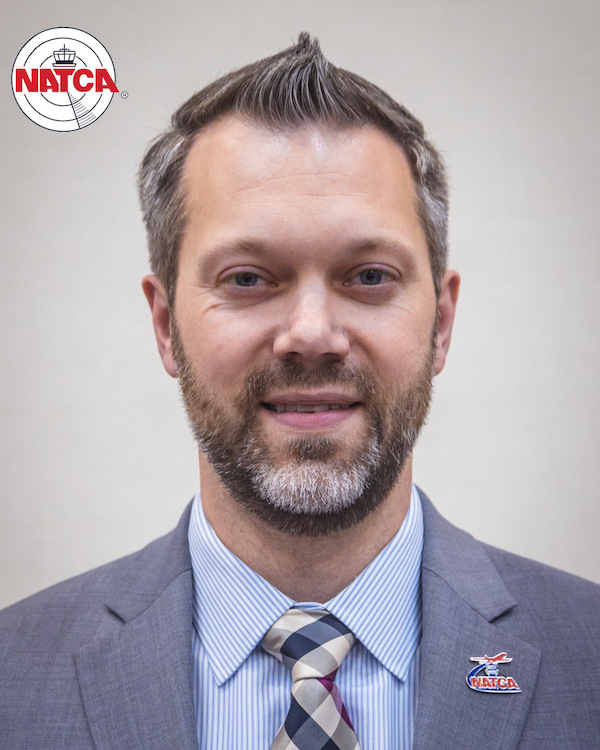 Get To Know NATCA's National Legislative Committee Chair David Skarphol
Relationship building is at the core of NATCA's legislative activism. Earlier this year David Skarphol (Phoenix TRACON, P50) stepped up as the chair of NATCA's National Legislative Committee (NLC), leading the team that coordinates and facilitates NATCA members' legislative training and relationships with members of Congress. Today we take a moment to introduce Skarphol and his activism experience so far, and his excitement for the future of the NLC and for advocating on behalf of NATCA members across the nation.
If you would like to help with NATCA's legislative success, there's a place for you. To find out how, contact your NLC member. You can find their information at natca.org/nlc
How did you first become active for NATCA legislatively?
When I was hired in 2008, I quickly learned the value of being a part of a Union. When I was certified at my first facility, I told my FacRep that I wanted to get involved and they suggested I try NATCA in Washington. I've never stopped since that first time.
What do you hope to accomplish as you step up to lead the NLC?
I want to grow and expand legislative participation in our membership. This is an exciting and challenging time for the labor movement. As unions are becoming increasingly popular across the country, there is an opportunity to expand rights and benefits like we haven't seen in several years.
Who are your role models for leading NATCA's legislative activism?
I have been fortunate to say I've had so many great role models, I couldn't possibly credit them all. Noel Kingston (Ret., Prescott ATCT, PRC) and NLC Vice-chair Trisha Pesiri-Dybvik (Santa Barbara ATCT, SBA) gave me the first opportunities to participate and grow in my legislative activism. Former Executive Vice President Trish Gilbert, former NLC Chair Steve Weidner, and Jason Arnold (Memphis Center, ZME) also demonstrated to me what a strong legislative activist looks like, and I try to meet the standard they have set.
What has been the most pivotal or standout moment during your time advocating for NATCA?
During one of the (numerous) shutdowns we have endured over the past decade, I had the opportunity to deliver handwritten messages from our membership to Congress. It was incredible and emotional to share these very raw experiences about how the shutdown was affecting the everyday life of our members. Seeing numerous members of Congress bring the words of my NATCA brother's and sister's to the floor of Congress was impactful and key to ending the shutdown.
What advice do you have for NATCA members who are new to the Union or are just learning about how to advocate on behalf of our members and profession?
Get involved and take a chance. Legislative activism can feel intimidating, but your fellow members and the NLC will give you all the resources and training you need. It's a powerful feeling every time you have a member of Congress seek your input.
What challenges is NATCA currently focused on with regard to legislative issues and advocacy?
While aviation authorization and funding are always at the forefront, staffing remains inadequate across the system. We currently have 1,000 fewer controllers today than a decade ago. Improving staffing is a priority.
What do you do when you're not working as an air traffic controller and activist?
I enjoy spending time with my family and hanging out with my neighbors. When I get free time I like to cook and listen to music.