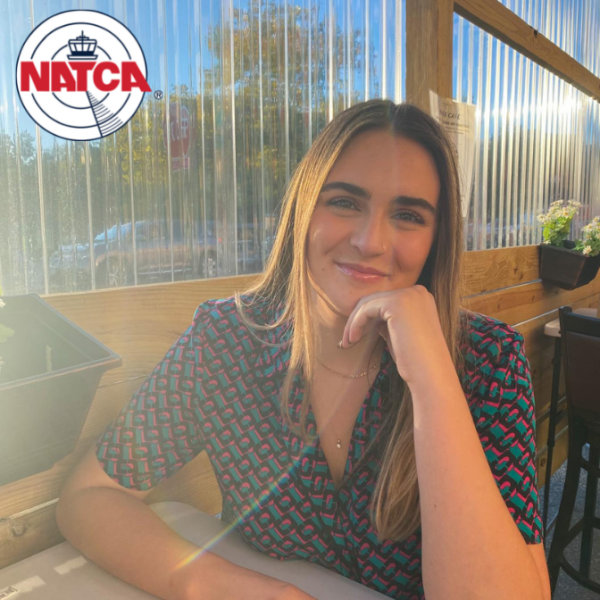 NATCA Staff Spotlight: Public Affairs Administrator Jessica Reed
We have an amazing National Office staff that our membership can be very proud of. They work hard every day and are committed to providing our members with the very best service and representation in organized labor. Today, we feature one of our new employees: NATCA's Public Affairs Administrator who joined NATCA in August 2022.
Where are you from, or what places have you lived?
I'm originally from the San Francisco Bay Area, but I've been in Washington for about 7 years.
Where did you go to school, or what other education do you have?
I went to George Washington University. I also spent one semester at Trinity College in Dublin for a study abroad program.
How did you come to work at NATCA?
After leaving the corporate world, I was interested in using my skills at a labor union or nonprofit. I found the posting for the Public Affairs Administrator online and submitted my application. The rest is history!
Do you have family members who are involved in unions?
Yes. My dad was a firefighter in Oakland, Calif., and was very involved in the International Association of Fire Fighters (Local 55). There are also a lot of public school teachers in my extended family who are part of unions.
What's the most rewarding part of being a member of NATCA's staff? What's the most challenging?
I love how involved our members are in the operations of our Union. It's really rewarding to be able to work alongside them on so many different projects. As for the most challenging part of working at NATCA, I have to say getting up to speed on the aviation industry jargon has taken some time.
Do you have any hobbies or any other activities you enjoy outside of your work for NATCA?
Outside of work, I really enjoy cooking. I also like to spend time outside! I live right by Rock Creek Park which has some of the best walking paths in Washington.
Has there been a favorite moment for you while at NATCA?
I've only been on staff at NATCA for a few months, but I feel very lucky that I had the opportunity to attend Communicating For Safety (CFS) in September. I really enjoyed meeting many of our members in person!
My local hotspot is: There is an amazing Filipino restaurant near my house called Purple Patch that has great food and cocktails.
My favorite comfort food is: My mom's spaghetti. Her sauce is unlike any other.
The best place I've ever traveled to was: I really enjoyed my trip to Budapest and Prague.
My favorite sports team that I live and breathe is: I'm a San Francisco Bay Area sports fan, so I'd have to say the Warriors or San Francisco Giants.
Dogs or cats: I'm definitely a dog person since I grew up with them. However, I've also grown to love cats as well. During the pandemic, I fostered both cats and dogs (not at the same time), and it was a great way to work from home.