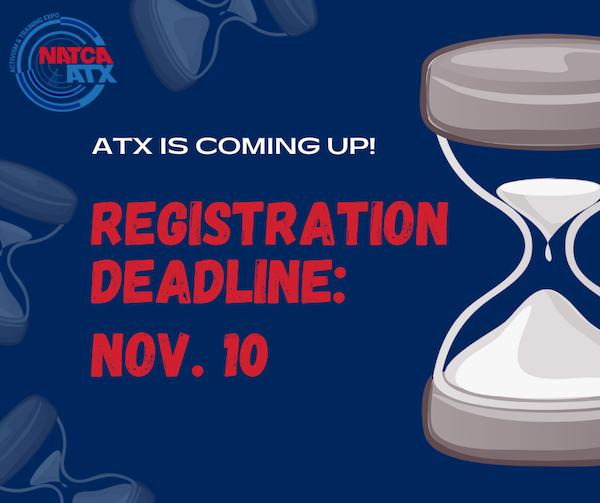 Register Now for ATX
Nov. 10 is the registration deadline for ATX 2022. Register now for the five-day event taking place Dec. 12-16 at Caesars Palace in Las Vegas!
ATX will showcase NATCA's training courses and briefings from our Union's committees, academy classes, Article 114 Representatives, and NATCA staff. A tentative schedule for the expo is available online. To view it, click here
The NEB-issued ATX Travel Policy applies. Click here to read the travel policy.
Click here to register now.