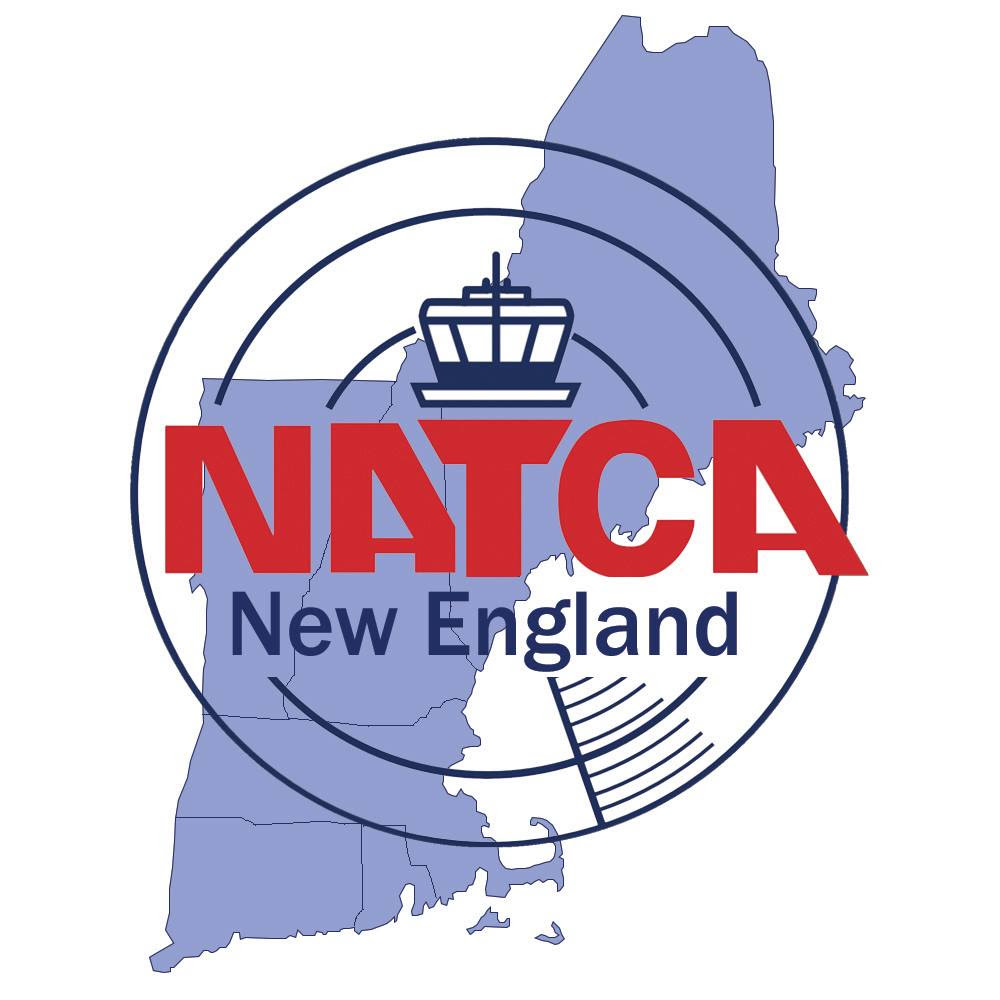 November 2022 New England Bi-Monthly Regional Update #1
From Mick Devine, NATCA New England Regional Vice President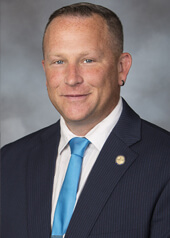 Aviate, Navigate, Communicate
Back in the 90s, I spent quite a bit of time in the Marines as a navigator on the KC-130 Hercules. After over 2700 hours, one of the main ditties that was said repeatedly was "Aviate, Navigate, Communicate." That was the priority order in the cockpit. We even hear of it on the Air Traffic side of the house during emergencies when we can't get a response. While communicate is the lowest priority of an aircrew, it remains the highest priority of a labor union.
When Rich Santa took over as President, the NEB met and discussed good traits of a leader. Each NEB member wrote down what they believed were good traits of an effective leader. "Communicator" was said by every RVP during this exercise. We discussed that trait in great detail. What we found interesting was although each of us said it, many had different views on what that word meant. For some, it meant the skill of being an orator. For others, it was intended to mean your ability to pass along information up and down, side to side. For others, the key was not the ability to pass along information, but rather the ability to listen.
It is imperative that we bring all these communication skills to our union at the national level, the regional level, the local level, and even down to the area level. Information needs to constantly flow in all directions. When it comes to listening, how do we accomplish this? We have many techniques to accomplish it. We answer texts, emails, and phone calls from members daily, both complaints and questions. We have weekly telcons with the FacReps and the regional leaders where they pass along comments, questions, and complaints from their members at the local level. We also go right to the source. We see to it that we visit each facility so we can meet with members face to face so they can have open and honest dialogue with regional leadership. Those are without question the most valuable of all the methods.
It is the responsibility of local, regional, and national leadership to listen as much as they speak. Does this work in the reciprocal? Does a member need to do the same? NATCA National sends emails directly to the membership weekly, while the region has two membership emails monthly. The region also visits buildings at least once a year. Locally, your FacReps should be putting out updates as well to go along with your membership meetings. Productive leadership is only made possible when there is productive membership. We need you to attend these meetings, to show up and have your voices heard when leadership visits your buildings, and as importantly—we need you to read all the updates sent your way. It is certainly understandable when you must do personal things and can't attend, but do you read the meeting minutes? Do you follow up with the local and/or regional leadership to find out what you missed?
One of the more frustrating scenarios of leadership on every level is when people complain that they aren't given any information, or they don't know what is going on. In many examples, the information was sent via email, was briefed at a membership meeting, or was talked about extensively during a visit. Members will be told that we sent it to you via email or it was talked about in a meeting and the response given was "I didn't go to that" or "I don't read those." This is a perfect example of the phrase "you can lead a horse to water, but you can't force them to drink."
New England's communication team tracks the open rates and click rates of all of our emails. Our membership in New England far outpaces the industry standard of nearly 40% open rates; our membership has a historical open rate of the mid to high 60%. We truly appreciate the commitment to reading and attending to our different means of communication—it is well noted. Please continue to give us feedback on methods of communication that work for you and/or your facility and we will continue to change to meet our membership's needs. The easiest way to give us feedback is to fill out this feedback form.
---
20% OJTI Pay Issue
We are well aware of the frustration of the delay in payments of the new 20% OJTI pay rules. The Agency has been assured by DOI that the programming is definitely updated for pay period 2022/24. They are testing the automatic triggering of the amendments on Monday for pay periods 20, 21, and 22. They expect that if it works properly and that will pay out on 11/15. The amendments for pay period 23 should automatically be triggered in pay period 24.
---
Staffing
Our work on the new staffing numbers for each facility is rapidly coming to the execution phase. NATCA and the agency are working collaboratively to roll this out by the end of the year. We are working quickly to get this finished to set the table for the staffing fight next year in an effort to get FAA Finance (who currently is reporting that the controller workforce is staffed at 103%) to actually use these numbers and not make up their own, fictitious, finance-based staffing numbers when reporting to Congress. Yes, the entity of the FAA in charge of reporting to Congress our staffing levels is reporting we are 103% staffed, not the 80% the ATO and NATCA believe it to be.
---
Regional Personnel News
We spoke last month about the process being used to interview for our LR Lead and LR Coordinator positions. We are happy to announce that Nick Marangos (A90 FacRep) has been named the LR Lead and Carrie Cassano (BDL) was named the LR coordinator. Also joining the team is Hanan Wiseman (A90) who will be working in the newly developed research team inside the LR team. I attended the team's latest prep session and it operating at as high a level as ever.
Regional Finance Chair Bill Cudney has stepped away from that role and the NEB approved Mike Difalco (BOS) to replace him. Replacing Mike as the committee mentee will be Dave Provencher (MHT FacRep).
Also stepping away from their role is Alternate Legislative Chair and long-time Legislative Chair Andre Jean. The Legislative team has requested that Nick Monahan (BED VP) replace Andre in that role. Nick will be put up in front of the NEB for approval during our NEB meeting the first full week of November.
Jim Basford (A90), who is our regional Drug and Alcohol Rep, was approved by the NEB to join the National Drug and Alcohol Committee.
---
From Scott Robillard, NATCA New England ARVP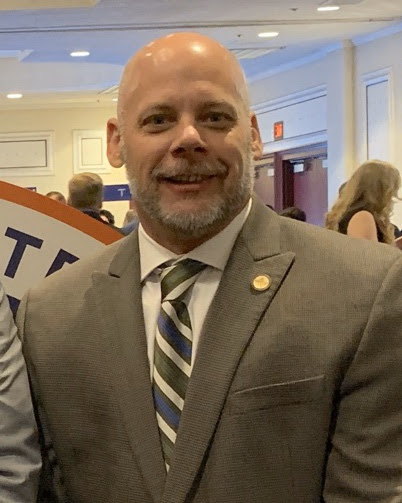 Hello NATCA New England!
It's that time of year again, MOU briefings and the bidding of annual leave and schedules. Most of the facilities in New England are finished with MOU negotiations, have already bid schedules, and are in the middle of bidding leave. Some are behind and are receiving some assistance from the region.
From time to time, members will ask me to describe what a FacRep's responsibilities are to discuss the Unions bargaining position(s) with the local prior to the start of negotiations. Normally these questions happen after the member gets briefed on something that is in an MOU and they don't like or agree with it.
The simple answer is that there isn't a requirement unless you place one on them. The local NATCA Constitution is where the membership would place a requirement. For example, when I was K90 FacRep, the Local membership placed a requirement in their Constitution that required a Union meeting be held prior to the start of BWS negotiations. In this meeting, we were to discuss the BWS, including Rotating Days Off (RDO) or Permanent Days Off (PDO).
Typically, the local Constitution meetings are some of the lowest attended by membership. But this is where you give direction on how you want your local to function. This includes the finances (where your local spends money), workplace rules (MOUs) as well as general information on your Union.
This past week I was able to get my hands on the NATCA FAA 1993 CBA. What I found interesting was the consistency that existed prior to your current CBA, which started in July 2016 (Slate Book).
Prior to the Slate book, the only leave that was guaranteed was the once-annual bid of the Prime-Time period. Two weeks, consecutive or none. The rest of our annual leave was normally not acted on until the posting of the BWS – 28 days in advance.
Since then, yearly agreements are structured differently. Because of that, most of the Controller Bargaining Unit has never experienced only having 10 days of annual leave secured for an entire year. Every new year brings with it its own challenges and opportunities for locals to make adjustments in an effort to continue to deliver the most advantageous agreements to the workforce.
---
OSHA Committee
From Matt Murray, NATCA New England OSHA Rep, ZBW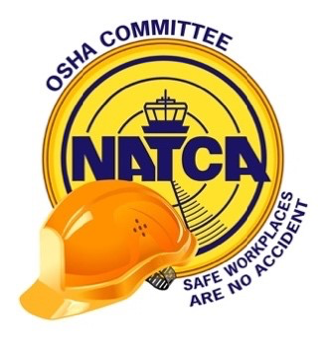 Sudden Cardiac Arrest (SCA), more commonly referred to as a "heart attack," can happen to anyone at any time. SCA is when your heart goes into an abnormal rhythm resulting in improper blood flow to the body. Without CPR and defibrillation, the person's chances of surviving an SCA drops 7-10% every minute that goes by.
The good news is that thanks to the FAA's CPR/AED program, in every case of SCA at work, the victim was resuscitated successfully. This is great news if you happen to have an SCA at work, but more than 75% of SCA's happen at home. Are you trained on how to conduct CPR? Could you administer CPR to a loved one if necessary?
The FAA offers free CPR/AED training to all employees. In the past, these have been in-person trainings and controllers have struggled to get into the classes because it was difficult to get off the boards to attend the training.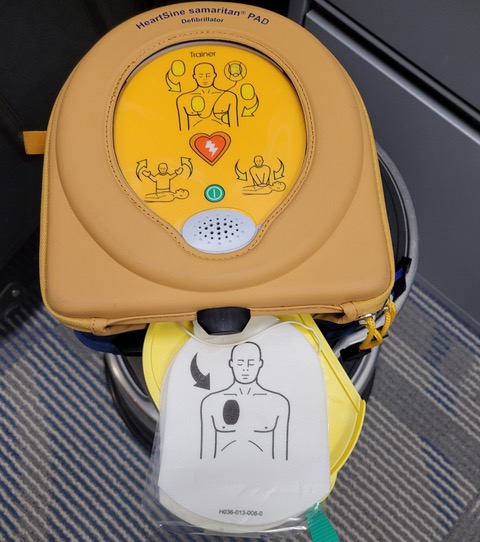 I have some good news. The agency has teamed up with a new CPR/AED training contractor and we can now complete the training virtually! They will send you a CPR mannequin straight to your home and you complete the class via Zoom. It only takes a few hours and by the end of the class you will know how to conduct CPR on an adult or child, perform defibrillation with an AED, assist a choking person, and perform basic first aid.
Are you interested in taking the CPR/AED Class either in-person or virtually?? Send an email to 9-faa-padprogram@faa.gov.
The NATCA OSHA Committee honors the facility (with 15 or more employees) with the highest percentage of people trained in CPR & AED. In 2019 the last time we were able to give this award, the Helping Hearts award was given to PVD Approach.
---
OWCP
From Steven Spiller, NATCA New England OWCP Rep, BOS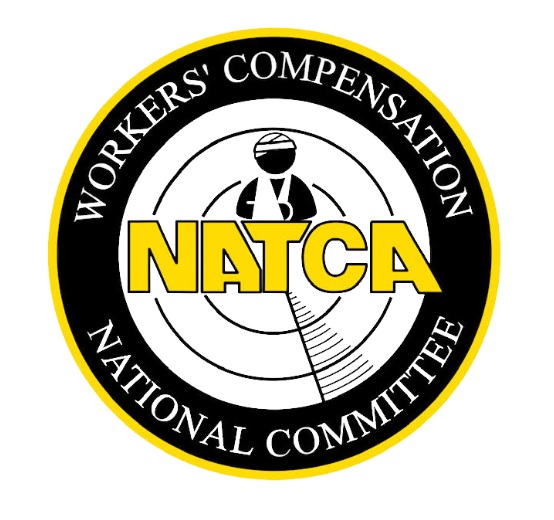 I've been seeing a few trends in denials of Continuation of Pay (COP) claims, most often for COVID-19-related injuries throughout the Region. I will highlight a few of those so we can hopefully prevent more issues in the future. You're always welcome to reach out to me directly, but there are also some good generalized resources available. The OWCP National Committee Representative from the Great Lakes Region, Rick Cieplik, put this flipbook together.


---
So, what systemic issues do I see most often?
Completing the OSHA-301 but not a CA-1 and then finding out your claim is not queued for processing until you're past the deadlines for COP.
For maximum benefit/minimal loss to leave/income your CA-1 must be filed within 30 days of the date of injury. This comes up most often with those filing the forms using a tablet or mobile device. The interface after you complete the OSHA-301 isn't as obvious as it is using a traditional computer. You can file your CA-1 (traditional or COVID-19) using a drop-down immediately after the OSHA-301 (you don't have to wait for a response), but you do need to do both forms. If you have problems figuring out how to get to the CA-1 after finishing the OSHA-301 from your device, text or email me and I can send you some videos/screenshots that show you how to get there.
Missing the 30-day deadline for filing a claim requesting COP
This deadline is very rigid. If we miss it, it's very unlikely you'll be able to get COP. You can get a leave buy-back using a different form/process but it will cost you and result in a partial loss of income.
Providing the incorrect "date of injury"
This date is generally deemed to be the last day you worked in your facility prior to your positive result. If you are on a detail/travel or some other "out of the normal" work role, it may be worth asking me to help you determine if you're eligible and what this date should be. Providing a date of injury on an RDO or leave is usually going to cause issues with your claim.
Electing to use leave used (annual or sick) instead of requesting Continuation of Pay
This can usually be fixed with a claims examiner later in the process and amended through T&A clerks, but unless you have a reason to want to use your own leave, one of the primary reasons you are filing a claim to begin with is to avoid using leave. So the box near the end of the CA-1 asking whether you want to use leave or Continuation of Pay should be the latter.
Using a home test or other unverifiable source for your test results
Getting a PCR is the smartest move here. If there's an out-of-pocket cost and you do test positive, you're eligible for reimbursement for that cost (up to $1500). It's not required to get a PCR but there is a detailed list of what test types they will accept. Of key importance is that home tests are NOT going to be sufficient medical evidence to validate a claim for OWCP purposes. The Flight Surgeon, the FAA, and other offices will treat you as positive, but OWCP claims need a date/time stamped, and identity established, which you just won't have with an at-home test. For more info, click here and pay attention to Bulletins 21-09, 21-10, and 22-06.
Disclaimer: these are simplified answers that apply to the majority of questions. It is not intended to override or clarify nuances otherwise described in greater detail by the DOL/OWCP office.
---
We also recommend filing an OSHA-301 and CA-1 even if you missed the timelines for Continuation of Pay as it could be helpful to reference if you have health issues in the future that can be attributable to COVID-19.
Finally, the mechanism that allowed COVID-19 CA-1s to be accepted without the normal necessity of medical evidence of the injury tied directly to the workplace is the American Rescue Plan Act of 2021 (ARPA). It was retroactive but codified as a 3 year period, which is due to expire January 27, 2023. So unless there is a bill or new mechanism passed, COVID-19 CA-1s may phase out after that date.
---
Safety – ATSAP
From Seth Myers, NATCA New England Safety Rep, ZBW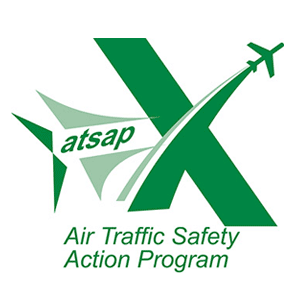 Our U.S. National Airspace System is the safest airspace in the world. This is in part due to our safety systems in place, and the safety culture we embrace. Our safety culture is enhanced with programs such as our voluntary safety reporting program (VSRP) known as the Air Traffic Safety Action Program (ATSAP). ATSAP applies to all air traffic personnel engaged in and supporting air traffic services. This program proactively improves the safety of the NAS by identifying and addressing safety issues that otherwise might not have been identified or resolved. ATSAP is not the only VSRP. Air Traffic Safety Action Program – Region X (ATSAP X) covers engineers, architects, staff support specialists, system specialists, and flight procedures team. We also have the Confidential Information Share Program (CISP), which integrates voluntary safety information self-reported by pilots and air traffic controllers. This data-sharing program gives a more complete picture of the National Airspace System by collecting and reviewing safety events from both Pilots and Controllers.
ATSAP was modeled after the very successful program used for airline pilots known as the Aviation Safety Action Program (ASAP). ATSAP was established in July 2008 and fully implemented at all air traffic control facilities in October 2010. These two programs ASAP and ATSAP work together through the Confidential Information Share Program (CISP).
So, what happens when you fill out an ATSAP? Once you submit your ATSAP report, it is reviewed by an ATSAP analyst who removes personally identifiable information from your report. The analyst then links your report to other similar reports and attaches any other available information regarding the event. Your report is then sent to the Event Review Committee (ERC), consisting of a member of the FAA's Air Traffic Organization (ATO) management, a NATCA representative, and a member of FAA's Air Traffic Safety Oversight Service (AOV). The ERC evaluates each report submitted to the program to determine whether it meets the requirements set forth in the MOU between FAA and NATCA. If so the ERC accepts the report into ATSAP. After this process you will receive a response to your report, you can view those responses on the ATSAP website, but also make sure your contact info is correct as they may e-mail you a message. Once logged into your ATSAP account you can click on "update user details" and see what e-mail address is on file. Make sure this address is one you have access to and check regularly.
Your facility has access to a de-identified version of your ATSAP report via the safety data portal which all LSC members have access to and should be monitoring as referenced in the Partnership for Safety Order (JO 7200.21). If you select "share with LSC" when filing your ATSAP they can view the de-identified summary of your report, if you don't select share they can only see the report title to your submission. Your report can also come back to your facility in the form of an ERC request for a joint response. The ERC can request your facility to form a collaborative response (FAA/NATCA) regarding your issue. This may include mitigations or additional information about your issue. Your report on an identified safety issue can also come back to your facility in the form of a Corrective Action Request (CAR). A Corrective Action Request is a formal request initiating action to resolve an identified concern.
There are many outcomes to you filling out an ATSAP. Your report starts a safety process that is robust and initiates action. If you are curious about ATSAP and your facility ask your FacRep who is the ERC Point of Contact for your facility. Ask about the processes outlined above. Find out who is on your facility's LSC and ask how they use the safety data portal and their interaction with ATSAP. We work every day to KEEP our airspace system the safest system in the world. ATSAP is an integral part of maintaining and improving this record.
---
New England Leaders at LEAP Training
NATCA's Leadership Experience Acceleration Project is a class held twice a year. Attendees are invited by their respective RVPs to participate in this unique training. LEAP class is an investment in the future of NATCA and helps develop these members into the next Leaders of our great union. For the Fall 2022 class, New England RVP Mick Devine invited ZBW FacRep Kevin Coeyman and New England Communications Lead, Shannon Lyman. Read about their experiences below.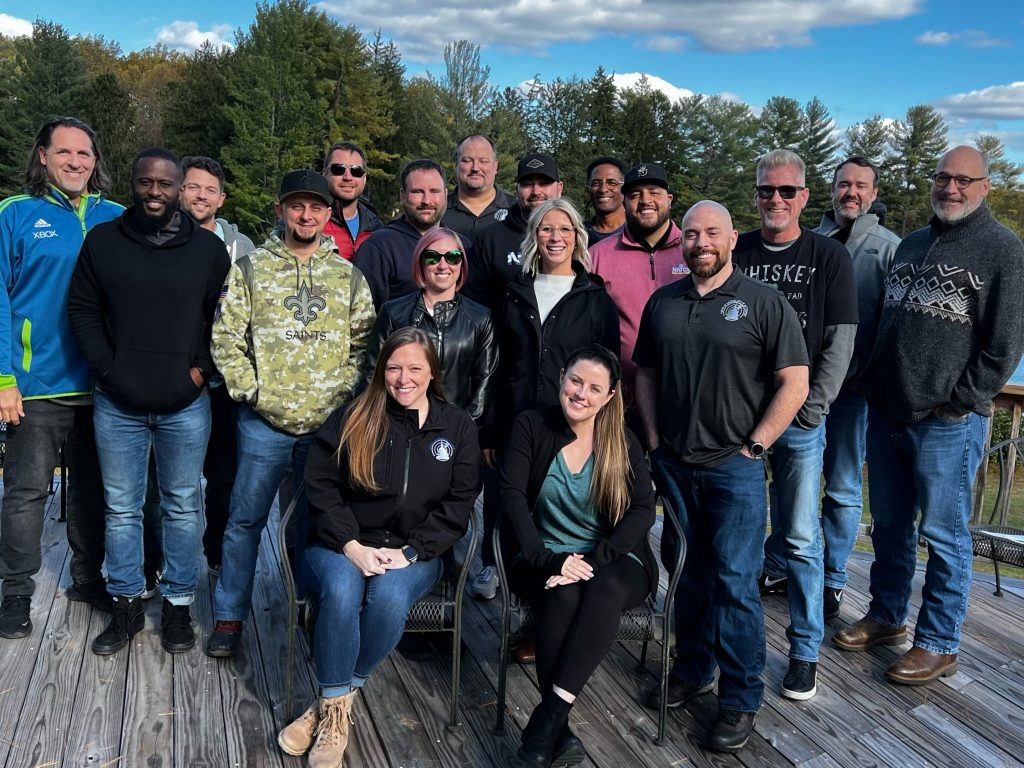 In October, I had the opportunity to attend NATCA's Leadership Experience Acceleration Project, or LEAP. This class was a unique experience compared to the many other NATCA classes I have been fortunate enough to attend in the past. The focus of this class was very introspective, asking me to evaluate elements of both my psyche and how I view leadership. Asking questions such as: What are my true principles? How do I lead? What are my strengths and weaknesses as a leader and how do those impact myself and those around me? How can I take this knowledge and use it to improve not only myself, but improve my Local?
There was a wide range of ATC and NATCA experience in this class, from FacRep at large and small facilities, local officers, committee members, and even some Region X and FCT members. The diversity of the group made for some interesting discussions, taking the opportunity to view a wide variety of topics from very different points of view. These discussions and exchange of ideas were by far the highlight of the course for me. LEAP was a unique experience. If you have the opportunity to attend it in the future, I would highly recommend it.
From ZBW FacRep, Kevin Coeyman
---
This October, I was invited to attend NATCA's LEAP leadership training course. The class was immersive; every aspect of the day was meant to be a learning experience. During the classroom training, our instructors taught us about Principle-Centered Leadership and presented scenarios we may face in our roles as NATCA leaders, encouraging discussion on different ways to handle the situations. They invited us to reflect on ourselves—on our values and principles—and taught us about the different traits that make us all unique leaders. The instructors gave us all the tools we need in our tool belt to become "capital L leaders".
Outside of the structured classroom training, during meal times and breaks, is when some of the most important topics came to the surface. We had a diverse group of NATCA sisters and brothers, which facilitated discussions that have not happened in previous LEAP trainings. These discussions opened our minds, challenged our beliefs, and will shape the way we lead in our organization. I am proud to have been a part of the fall 2022 LEAP course and I thank Mick for selecting me to attend!
From New England Communications Lead, Shannon Lyman
---
Activism & Training Expo
Time is running out to register for NATCA's first Activism and Training Expo (ATX)! Registration is open now through November 10!
ATX will take place December 12-16 at Caesars Palace, Las Vegas. There is no cost to you or your local for attending this brand-new event; your hotel and travel costs will be covered by NATCA National!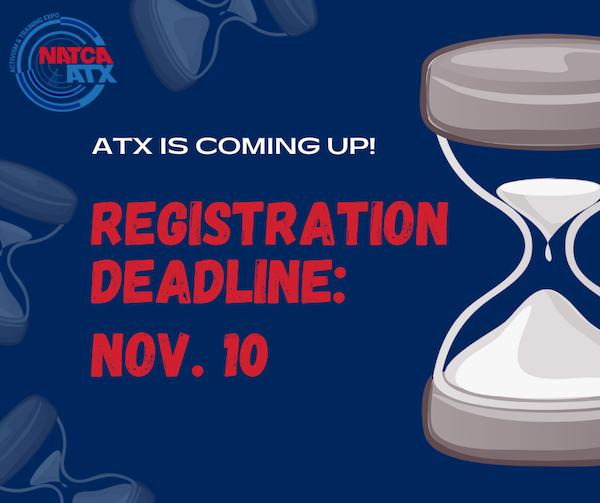 ---