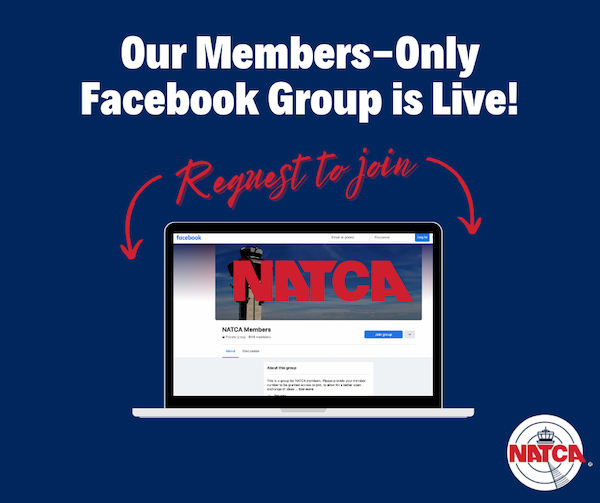 Don't Forget to Join NATCA's Facebook Group for Members
NATCA recently launched a new private Facebook group, exclusively for Union members. The group is a place for members to get news, connect, share information, and enjoy solidarity with their Union brothers and sisters. We encourage all active and retired NATCA members to join the group! We will continue sharing our posts on NATCA's public Facebook page for informational purposes.
Here are the directions to join:
Step 1: Since the group is private, you must click "Request to Join" on the new NATCA Facebook group.
Step 2: You will need to submit your NATCA member number with your request. If you don't know your NATCA member number, click here
After you have submitted your request, a representative from NATCA's Communications Committee will verify your membership and approve your request to join the group.