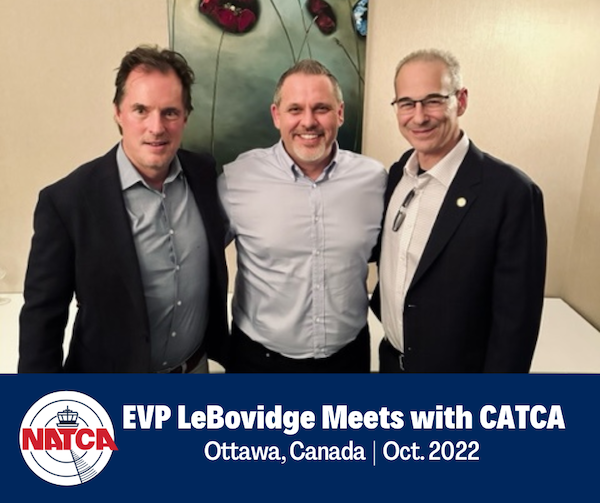 Executive Vice President LeBovidge Meets with CATCA Leadership
NATCA Executive Vice President Andrew LeBovidge met with the Canadian Air Traffic Controller Association (CATCA) Executive Board to discuss the current challenges NATCA and CATCA face and the strategies that can be used to address issues. The visit also included a guided tour of the Canadian House of Commons.
"I want to thank the leadership of CATCA for the invitation and amazing hospitality," said LeBovidge. NATCA looks forward to continuing our strong relationship with CATCA and fostering collaboration to solve problems in the aviation safety industry.