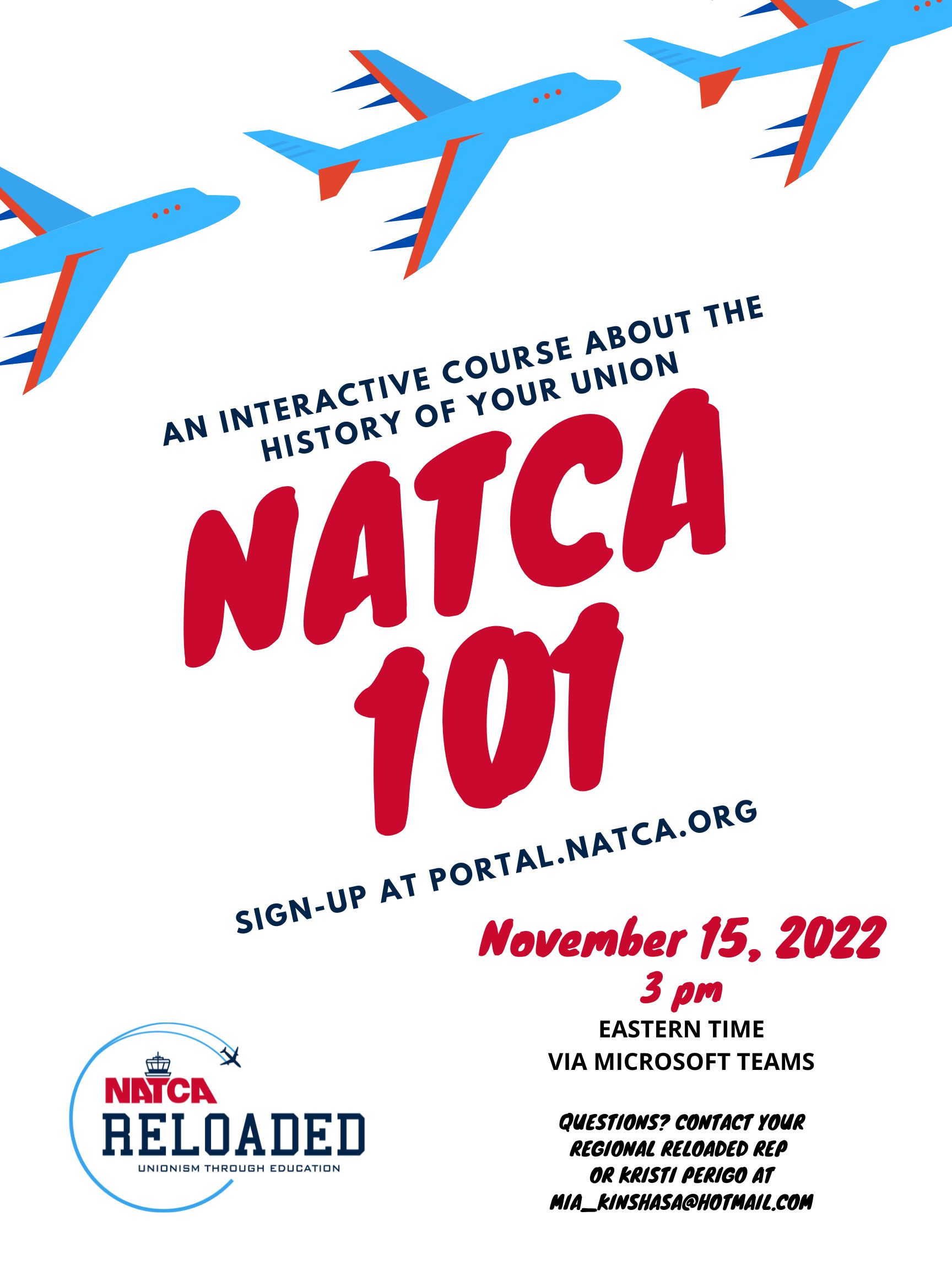 November NATCA 101 Open for Registration
NATCA 101 provides a foundation of information about the Union for all levels of membership. Members will learn the history of the organization, the work the Union does for its members every day and will be provided with insight for how members can become more involved.
Education is the first step toward a stronger Local, which leads to a more powerful national Union. A strong Union creates a better future for our members and their families.
Register at portal.natca.net