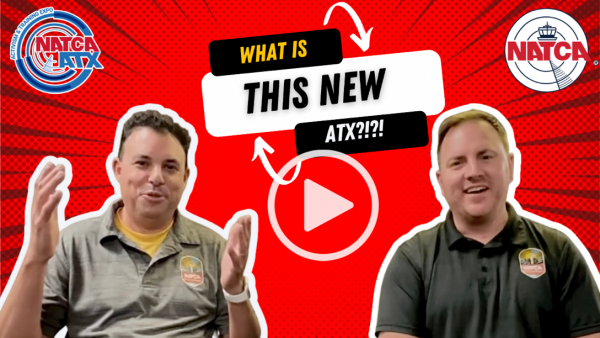 Watch Video to Learn More About NATCA's ATX!
In this video, Southwest Region Vice President Nick Daniels and NATCA's National Human Performance Representative Aaron Katz speak about NATCA's upcoming Activism and Training Expo (ATX) and why members should plan to attend it at Caesars Palace in Las Vegas from Dec. 12-16. Sign-up for NATCA's first annual ATX closes Nov. 10!
Watch the video here. Get other information and register for ATX here.