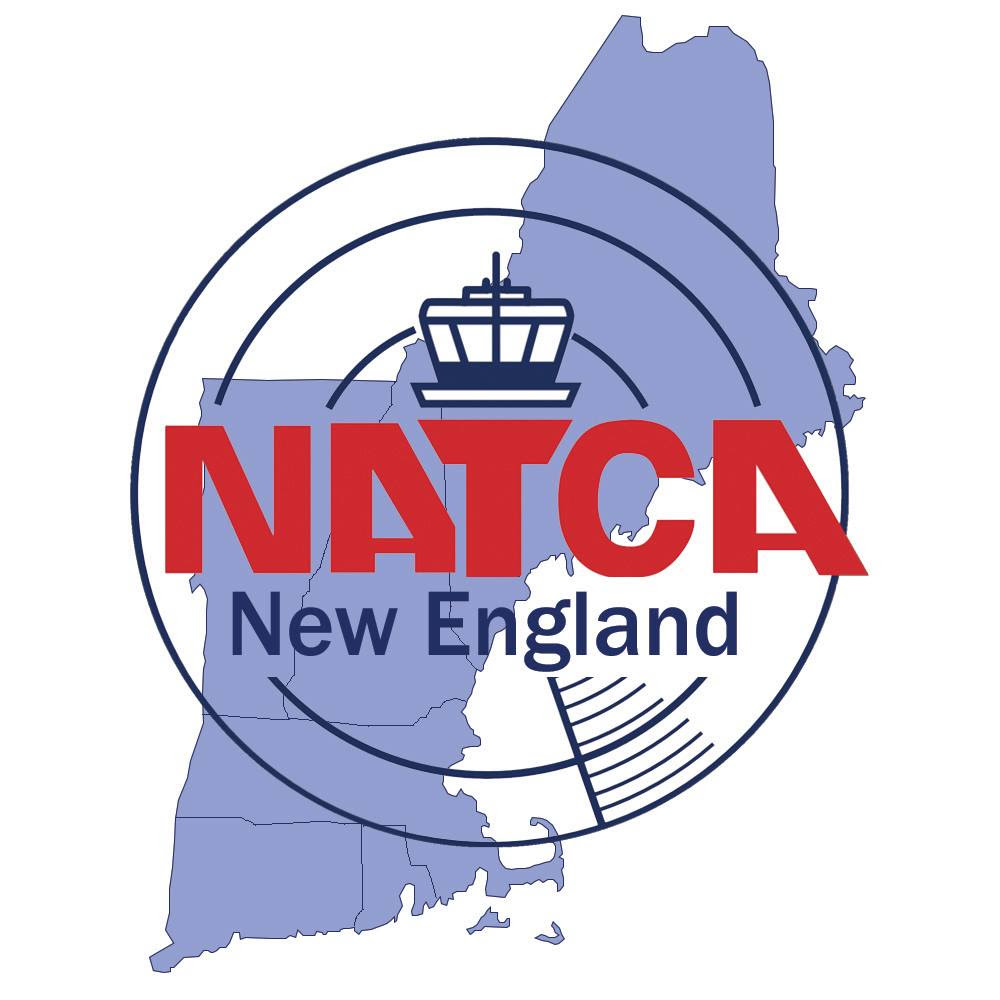 November 2022 New England Bi-Monthly Regional Update #2
From Bryan Krampovitis, NATCA New England ARVP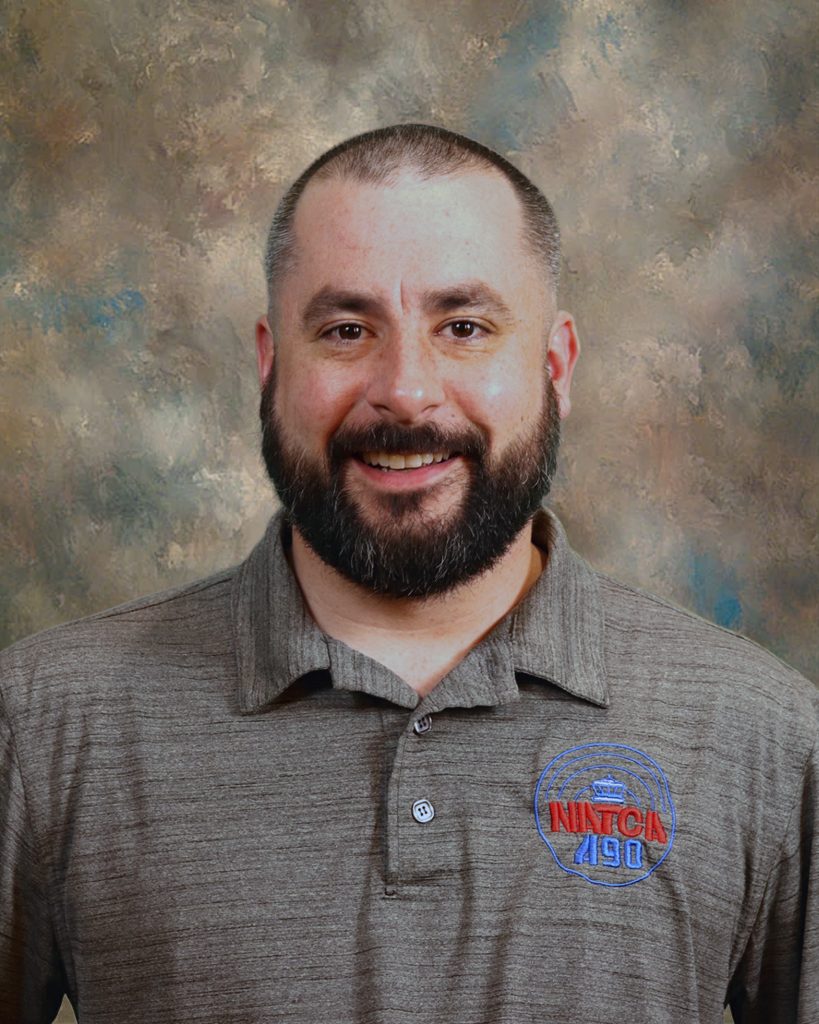 Representation Rights
I want to cover the importance of asking for a Union Representative any time management wants to speak with you. In some buildings, management has been conditioned to a point where they always reach out to the Union before speaking to an employee, or they always ask the employee up front if they want a Union Rep present before interacting with the employee. This has also conditioned us to expect management to do this, and when a new member of management comes into a building from another facility, they may not offer this before a conversation. The problem with this is that we have grown accustomed to being provided a Rep, or at least having it offered. This leads us to believe a meeting taking place without a Rep, or being offered a Rep, must not be important or something to be concerned about. This is often not the case.
There are some meetings where the Union has the right to be present in the meeting, without the request of an employee. These are meetings where working conditions, grievances, "Article 8" meetings, or conditions of employment will be discussed. We often describe them as "any formal meeting discussing anything beyond the weather or who won the baseball game last night". If an employee goes to management to discuss something beyond this, the member of management should direct them to their Union Representative to set up a formal meeting with management.
The next type of meeting is one in which it is the responsibility of the employee to request representation. The Union does not have a unilateral right to be present during a Weingarten meeting, or any investigation, without request by the employee. We usually describe this as anytime management is asking you a question and expects you to answer. It is worth mentioning this would not apply to a situation where management calls you to a room to read something, sign it, and return it to management. That situation does not involve any questions and does not include a right to representation. However, you should still request a Rep to be present.
Contractually and under the law, the employee only has the right to representation if the result of the questioning can result in disciplinary action against the employee. Management has a responsibility to inform an employee prior to this meeting that disciplinary action could result, but it is still on the employee to request representation. Our contract has what we call "Weingarten plus" rights. This gives the employee a right to representation if they reasonably believe disciplinary action could result from the meeting, regardless of management warning them that could be the result. This is the section that allows you to request a Rep for practically any meeting management wants you to attend.
This brings me to my main point: ALWAYS request a Union Representative whenever management wants to speak with you. At the very least, your request alone will protect you in the event they deny you a Rep and then ask you a question resulting in a negative outcome. In a best-case scenario, you request a Rep, the meeting takes place, and right out of the gate your Rep determines the agency is doing something inappropriate and stops the meeting. You pay for this Union to represent you to management. Don't get blindsided by management or coerced into a situation that puts your job, or your coworkers' job, at risk.
---
Collaboration
From Curt Fischer, Collaboration Facilitator, Eastern Service Area North, A90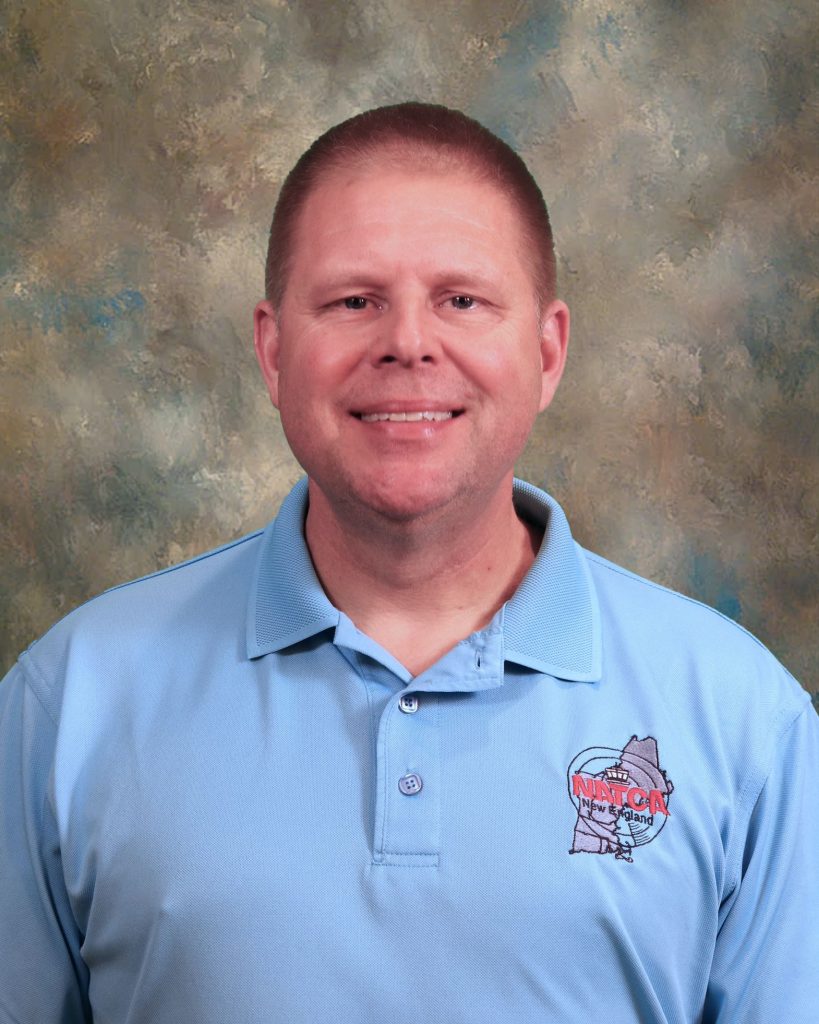 ​Earlier this month, in the NATCA New England Regional update, Scott explored the traditional facility MOU negotiation process from the perspective of a FacRep's responsibility to discuss the Unions bargaining position(s) with the local before the start of negotiations. MOUs, Article 7 notifications, and Article 8 protection of timelines, grievances, discipline, and performance management are needed traditional tools for working through issues in the workplace. So, where does collaboration fit in?
The ubiquitous use of the word collaboration outside our workplace can confuse what we are referring to when we say we are collaborating. Misconceptions of collaboration abound, such as thinking collaboration has taken place because of an open-door policy or that collaboration is so broad and time-consuming that to be effective, one must attempt not to "over" collaborate. Or that NATCA and Management are co-managing. Or that collaboration already took place at levels above, so there is no use in collaborating locally. Or that those above are not collaborating, so why should I?
To set leaders on the correct path to successful collaboration, we start with a clear and shared meaning of the word. With a definition of collaboration cemented in our contracts, we follow up with training, reviewing, and evaluating effectiveness. Nationally collaboration is led by the collaboration oversite group (COG) and pushed down to leadership pairs downstream. RVP/DO, GM/ARVP, FacRep/ATM, OM/Area Rep, etc.
Turnover is constant, and training must continually ensure collaboration is done correctly. Collaboration facilitators (2 per service area-14 total) teach these skills and evaluate how effectively the skills that are taught filter down to the membership. All to create a positive effect in a facility or, as the contract reads, "enhance the work life and productivity of employees." CFs share feedback with the leadership pair so they can continue repeating behaviors that work and improve in those less than optimal.
Trust, Honesty, Integrity, and Consciousness are integral to a leadership pair's working relationship. Those characteristics are the foundation that drives their approach to joint actions that support the facility's best interest: Leading, Communicating, Understanding, and Problem Solving.
Are you interested in learning more? Please join your NATCA CF team for a series of presentations at ATX in Las Vegas on December 12-16th. We will discuss the history of collaboration, Article 114, relationships, and communication. Hope to see you there.
---
Legislative
From Andre Jean, NATCA New England Campaign 2022 Lead, A90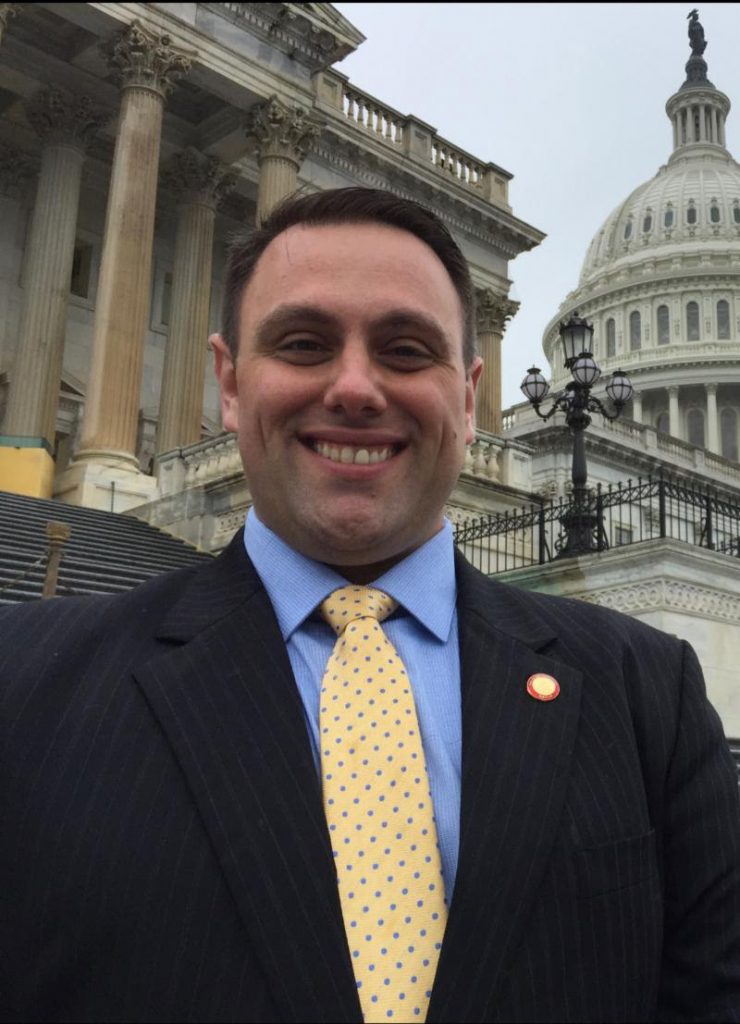 With the exception of some close races yet to be called, another election cycle has concluded and the 118th Congress is ready to take office at the start of next year. Throughout this election season, NATCA has put forward a significant amount of effort toward making an impact on these elections and the result has been a tremendous success. Here's where we stand currently with the election results.
Of the 78 campaigns on which we volunteered, 6 races remain uncalled. Our NATCA Majority candidates have prevailed in 63 races, while 9 of our NATCA Majority candidates lost their races. If the remaining uncalled races were called today, all 6 would go for our NATCA Majority candidates, giving us 69 wins vs. 9 losses, or about an 88% success rate.
In the House, the majority is still up for grabs. Currently, the Democrats have secured 204 seats. The Republicans have secured 211. There are 20 House races yet to be called. Again, 218 is needed to secure the majority. If the remaining races were called as they stand at the time this is written, the Democrats and Republicans would each secure an additional 10 seats, giving the Republicans a House majority of 221 to 214.
The Democrats will retain control of the Senate after the AZ race was called for Senator Kelly and the NV Senate race was called for Senator Cortez Masto. The GA runoff election on Dec 6th will determine the final totals. If Senator Warnock retains his seat, the Democrats will end up with a net gain of one seat, giving the Democrats a 51-49 majority. If Herschel Walker defeats Senator Warnock, the Senate will remain in a 50-50 tie with Vice-President Harris breaking any ties. In either scenario, the Democrats will remain the majority party for the next two years.
Our legislative activists volunteering their time for our NATCA Majority candidates is just one very important aspect of the relationship-building process. Another important relationship-building tool is the NATCA PAC. Our leadership, legislative activists, and Government Affairs staff use the contributions our members make to the NATCA PAC to attend campaign events where they get valuable relationship-building face time with our NATCA Majority members of Congress and their staff.
Over the last couple of years, due to COVID and retirements, we have seen a steady decline in our contributions to the NATCA PAC. If we are going to build and maintain a strong NATCA Majority on Capitol Hill, the kind of majority that allows our voices to be heard, it is essential that we continue to grow our NATCA PAC. Contributing to the NATCA PAC is one of the best investments we can make and every dollar is used to protect our workforce and enhance our profession. If you're not giving to the PAC, please consider starting a contribution. If you're already giving to the PAC, please consider upping it a few more dollars. We will get everything out of this Union that we put in.
---
CISM Message
From Jennifer Dickinson, NATCA CISM Rep, BOS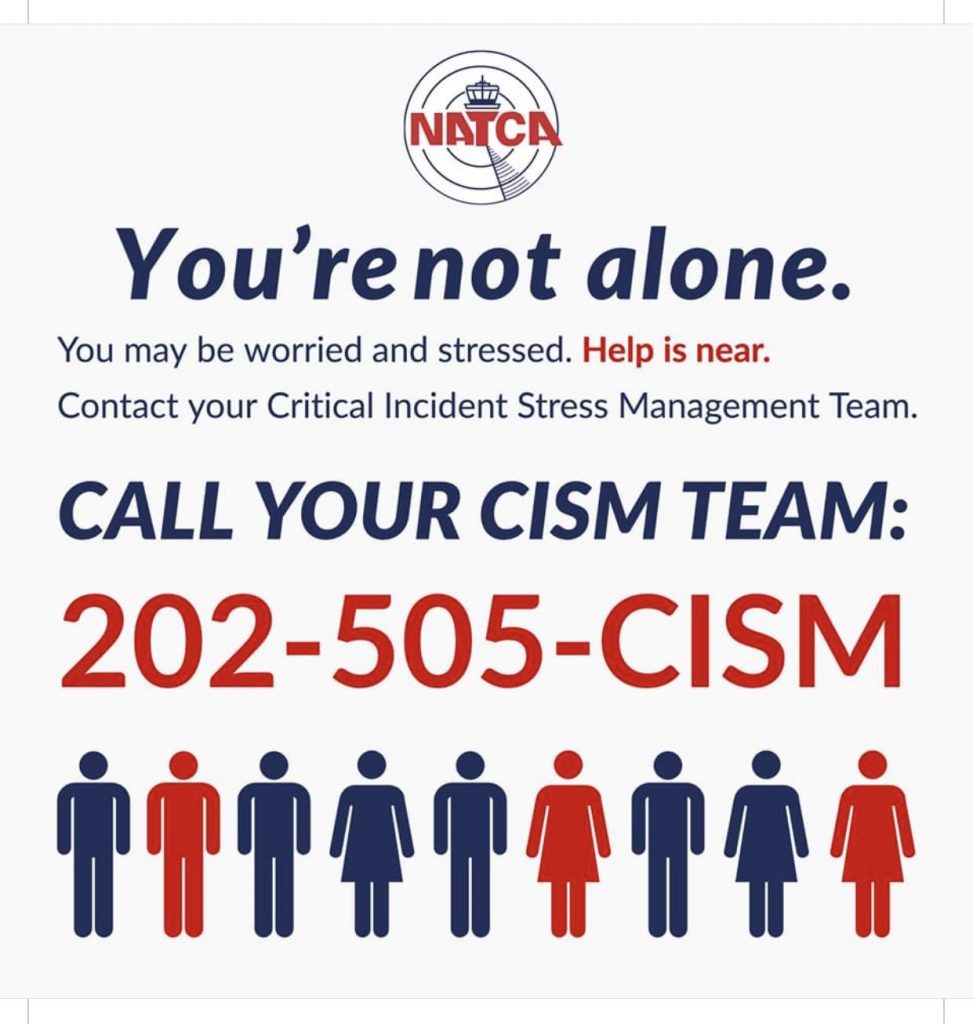 It is hard to believe that the holidays are right around the corner. For many, this is a time of family traditions, get-togethers with loved ones, excitement, and happiness. For many, this is also a time of grief, financial hardship, frustration, and stress. Everyone's situation is different but the need to be kind even when it may be difficult is constant.
It is also very important that we show one another support. Do you have an extra seat at your table? Can you make a phone call to someone that you know struggles this time of year? There are many people that seem gruff on the outside but it's often because they are hurting on the inside. You could be that person who has a profound effect on their life simply by inviting them somewhere or having a 5-minute conversation with them.
Additionally, it is very important this time of year to check in on yourself and make sure that you are managing your stress in a healthy way. It is ok to delegate, say no if you are already feeling overwhelmed, take some time for yourself, and slow everything down a bit. It is vital to find that balance and okay to modify things to achieve that. Your well-being matters! I wish you all a wonderful holiday season filled with love and gratitude.
If you need someone to talk to this holiday season, CISM is here for you! You can call us at 202-505-CISM or email us at CISM@natca.net.
---
Training Update
From Lisa Fulford, NATCA New England Training Rep, A90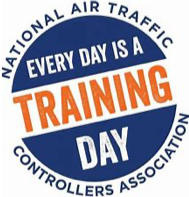 SET Training
The 3120.4R, or FAA Training Order, was implemented in October 2020, and now 2 years later there seems to still be some disconnect within our region in regard to Skill Enhancement Training (SET) and how it is applied. The latest version of our Training Order included a lot of changes regarding training teams, responsibilities, technical training and proficiency, and supplemental training.
Chapter 4, Training Requirements for Air Traffic Control Specialists is where you will find the section on Skill Enhancement Training. Section 5, subparagraph d. spells out the reasons for issuing SET, who can receive and administer SET, and well as the types of SET training that may be issued or requested.
From Chapter 4:
d. Skill Enhancement Training. The purpose of SET is to reinforce, enhance or improve skills for an individual. There are two types of SET: Skill Improvement Training (SIT) and Skill Development Training (SDT). SET is evaluated for its effectiveness, but the trainee's performance is not graded according to the criteria defined in the applicable appendix.
There are several pages that explain which type of training is most appropriate depending on the person receiving the training and the situation(s) under which the training is being assigned. Some of the major changes to this 3120.4 are:
CPCs can request SIT. SIT is used to reinforce skills for seldom-used AT operations or any job task/job subtask from Appendix B. The controller should make the request through their supervisor.
SIT may be assigned to a trainee for a position on which they are receiving OJT. SIT may be assigned in order to enhance specific skills, abilities, or knowledge to assist in their success in the training program. The trainee's supervisor, in consultation with the training team, should identify and assign SIT suitable for enhancing the identified skill. AND OJT does not need to be paused during SIT.
Skill Development Training. The purpose of SDT is to improve a specific performance deficiency for an individual who is certified or receiving OJT on a position. SDT is different from SIT in that SDT is conducted when a performance deficiency is identified. SDT begins from an individual's current performance level and must employ teaching methods using a building block approach. SDT must be tailored to meet the individual's needs using a part-task method, which teaches one or a limited number of skills at a time.
SDT should be assigned as soon as a performance deficiency is identified and is not improving through OJT. The training that is developed should be thoughtful, thorough, and tailored to the individual's needs. This does not mean going into the lab to run high volume problems to drown the trainee. Classroom training or a one-on-one discussion longer than a debrief may be warranted. Tabletop scenarios or vectoring targets in the lab may be a way to correct the deficiency.
SET training requires all members of the team, including the trainee, to work together to come up with the best possible training that helps the trainee learn and improve. Teaching should always be the focus with learning and improving as the top goals.
If you are unfamiliar with the changes to SET training I highly encourage you to review the 3120.4R and become familiar with all of the requirements. There are several other changes that were made, and it is our job as OJTIs to become familiar with our responsibilities to our trainees. JO 3120.4R (faa.gov)
If you have any questions, comments, or suggestions please email our Training Rep email at TEBWtraining@gmail.com We would love to hear from you!
---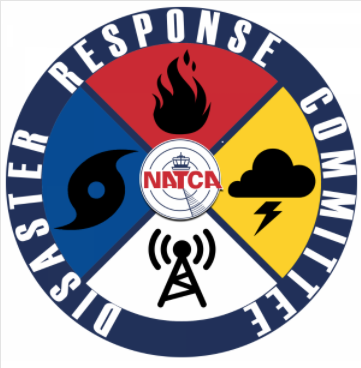 In the very near future, NATCA New England will be holding a Custom Ink fundraiser consisting of t-shirts and hoodies to benefit the Disaster Response Committee and Disaster Relief Fund. Keep an eye on our social media accounts for the announcement and details of this fundraiser! We will also include it in our next bi-monthly update on December 1st.




---