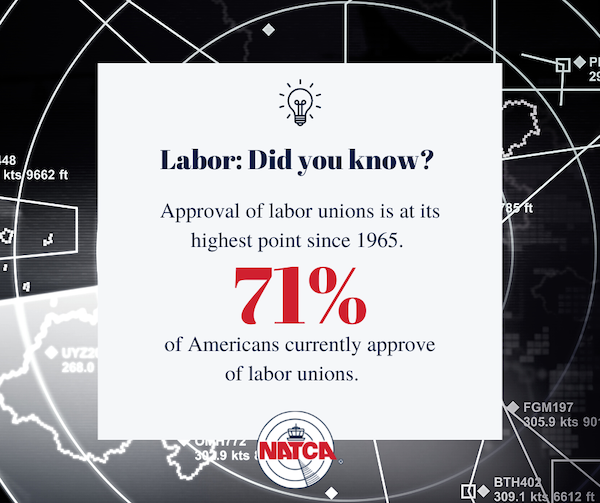 Labor: Did You Know?
According to a recent Gallup poll, 71% of Americans now approve of labor unions. It is up from 64% before the pandemic and is the highest recorded level of approval since 1965.
Approval has been generally trending upward for the last decade since it hit an all-time low of 48% in 2010.
Read more about Gallup's research here.