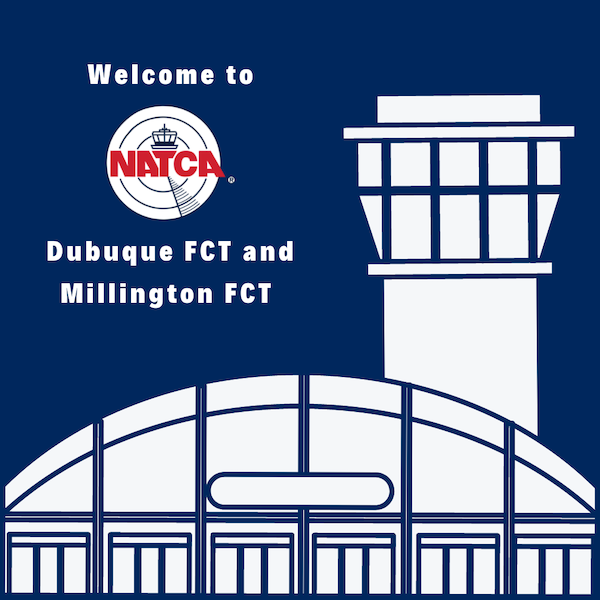 Welcoming Two New FCTs into the NATCA Family: DBQ and NQA
NATCA represents a growing group of air traffic control specialists that work in Federal Contract Towers (FCTs) for one of four private employers: Midwest Air Traffic Control Services, Robinson Aviation (RVA), Inc., RVA-CI Squared Aviation, Inc., and Serco Management Services, Inc.
Today, we'd like to recognize and welcome the members from two more FCTs who recently voted to join NATCA: Millington FCT (NQA) and Dubuque FCT (DBQ).
Millington FCT is located in Millington, Tenn. at the Millington-Memphis Airport, about 12 miles north of downtown Memphis. The airfield there features an 8,000 ft. runway that can accommodate commercial traffic, cargo carriers, and private planes. There are currently three NATCA members at the facility.
Dubuque FCT is located in Dubuque, Iowa at the Dubuque Regional Airport. The airport spans over 1,200 acres and features two runaways. DBQ FCT currently has three NATCA members, including their FacRep Alan Brown. Welcome to NATCA, members from NQA and DBQ!