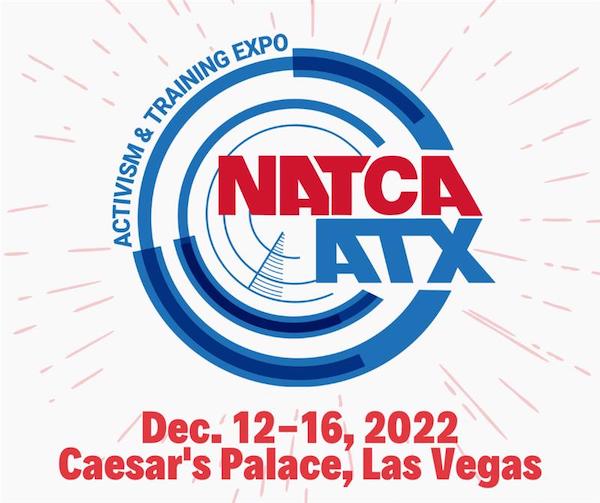 ATX POC and Presenter Resource
Fellow ATX POCs and Presenters,
We are approaching the inaugural kick-off of ATX and created an email you can refer to with valuable information and expectations while at the event. Your professionalism, activism, and leadership will make this event stand out, and we are here to help and support you in any way possible.
General Information
Registration List (click here): Total number of attendees and presenters – 522 attendees, 195 presenters, 15 national office staff as of November 29, 2022
Registration is four simple steps when you arrive:

Go to the ATX registration on the Pool Level of Caesars Palace
Type your name in the iPad & select your name when it appears
Review your badge preview
Press Print
Registration is now complete, and you will have a unique QR code on your badge for the event's duration.
Class/Booth Feedback and Follow-Up: We have a new registration system and software that creates and works with attendee badges. Each person will have a unique QR code on their badge. ATX will have a system linked to the entire event so we can provide feedback to each NATCA Committee and the FacRep on the various topics each attendee learned about. NATCA Committees can use the information to follow up with members interested in their presentations or stop by their booth to interact. Lastly, this information will help plan future events by knowing what our members want to learn the most.

To ensure this valuable information can be shared and communicated back to NATCA Committees and FacReps, each classroom will have a scanner for the presenter and printed instructions to guide them through the simple process. Each booth will also have printed instructions since the process is slightly different at the booths.
Dress code: The dress code for Presenters is business casual. Nice jeans and polo are acceptable.
Action items
You can set up your booth on Sunday from 10 a.m. to 5 p.m. If you need a TV, TV stand, HDMI cables, etc., you must go to the Tribune room across from ATX 1 to check out this equipment. You can ask for Kelly Richardson or Sandy Tighe. Items are limited, and all checked-out items must be returned to Tribune by Friday at 1 p.m. All booth spaces will already be set up with a table and two chairs, a backdrop, and signage of your committee or class name. You can see your booth number assignments here.
There will be a presenter briefing promptly at 7:30 a.m. Monday through Wednesday. This is optional and ensures you have all the support necessary to succeed. The material covered will be the same each day, so no need to attend multiple times. We will have a brief overview of the following items (location – ATX 14):

ATX layout
Daily agenda review
Badge QR scanning process
Q&A
Resources
Link to Run of Show: This is for POCs and Presenters only. You will find all the mechanics and set up of each day in order to know what to expect. Attendees will have a daily agenda in their booklets, on the app, and sent in an email a week prior to the ATX kick-off.
ATX Event App (Whova): The ATX event app has instructions for attendees.  Please review the video and instructions for your overall awareness as you may receive questions from attendees about it.  Presenters will have a higher level of access to the app, but the functionality is intuitive and should not pose any impediments to your success.  Please direct questions to mroper@natca.org  
The goal is to have members return to their facility with the knowledge they can use at the local level and transfer it to their fellow members to increase knowledge and activism throughout the Union.
In Solidarity,
ATX Planning Committee