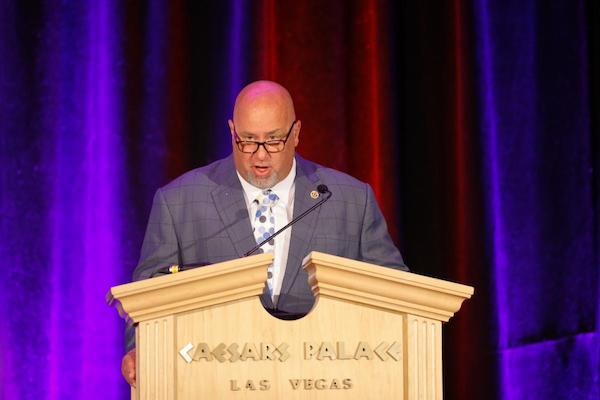 IAFF 9th District Vice President Michael Frainier Speaks to ATX Attendees
Michael H. Frainier, IAFF 9th District Vice President took the stage on Thursday at the NATCA Activism and Training Expo (ATX) in Las Vegas during the General Session. Frainier discussed his work representing the fire fighting professionals in his district, which includes Colorado, Nevada, Oregon, Utah, and Wyoming. 
The International Association of Fire Fighters was established in 1918 and represents professional firefighters and paramedics across the United States and Canada. The IAFF has more than 333,000 members in over 3,500 local affiliates. 
PHOTO: IAFF 9th District Vice President Michael Frainier