2023 CFS Keynote Speakers
John Thomas, Ph.D.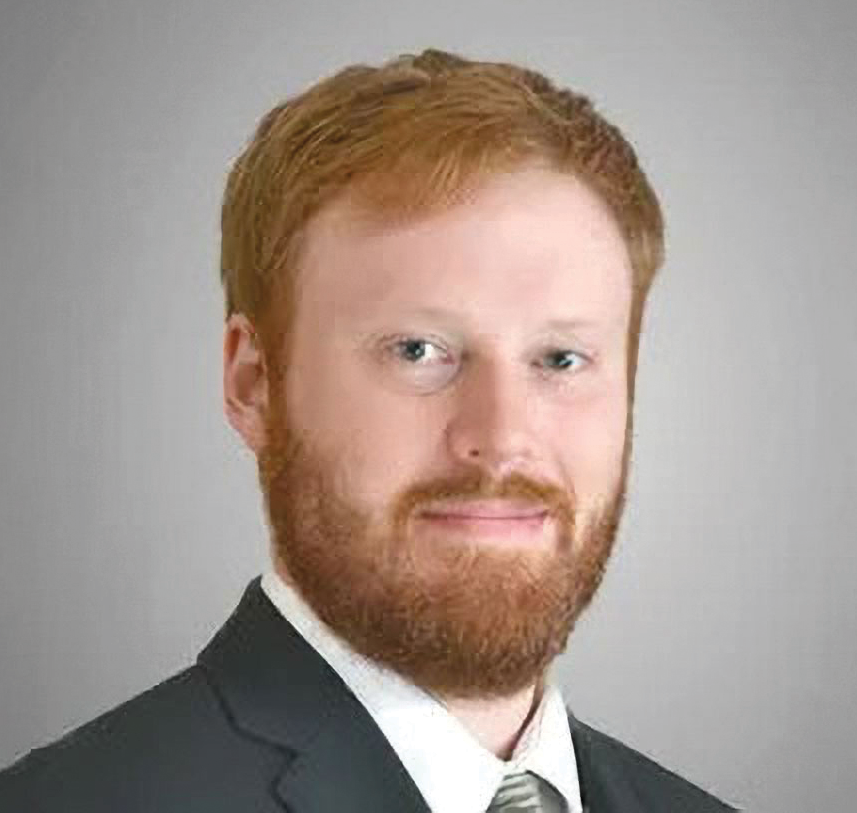 Executive Director of MIT's Engineering Systems Lab
NATCA is honored to welcome a leading expert in system-theoretic accident model and process (STAMP) based methods like system theoretic process analysis (STPA). That technical jargon means that accidents generally result from inadequate enforcement of system safety constraints in design, development, and operations and that through analysis one can understand the entire systemic causal factors involved in an accident.
Dr. Thomas holds a Ph.D. in Engineering Systems and is a member of the Aeronautics and Astronautics Department at the Massachusetts Institute of Technology (MIT). He is the Co-Director of MIT's Engineering Systems Lab (ESL). The ESL studies the underlying principles and methods for designing complex socio-technical systems that involve a mix of architecture, technologies, organizations, policy issues, and complex networked operations. Prior to joining MIT, Dr. Thomas spent several years in industry working for aerospace, automotive, and defense companies.
Dr. Thomas's professional work involves creating structured processes for analyzing cyber-physical systems, especially systems that may behave in unanticipated, unsafe, or otherwise undesirable ways through complex interactions with each other and their environment. By using control theory and systems theory, more efficient and effective design and analysis processes can be created to prevent flaws that lead to unexpected and undesirable behaviors when integrated with other systems.
More recently he has been applying these techniques to automated systems that are heavily dependent on human-computer interactions to achieve safety and security goals. These automated systems may not only be subject to human error. They may inadvertently induce human error through mode confusion, clumsy automation, and other mechanisms that can be difficult to anticipate.
Dr. Thomas's work involves developing systems approaches to engineering and analysis including Systems Theoretic Process Analysis (STPA), including the formal underlying structure that can be used to help ensure potentially hazardous or undesirable software behaviors are systematically identified and controlled. He has also developed algorithms to automatically generate formal executable and model- based requirements for software components as well as methods to detect flaws in an existing software specification. The same process can be applied to address security and functional goals of the system, thereby permitting the automated detection of conflicts between these and other goals during early development processes.
---
Richard McSpadden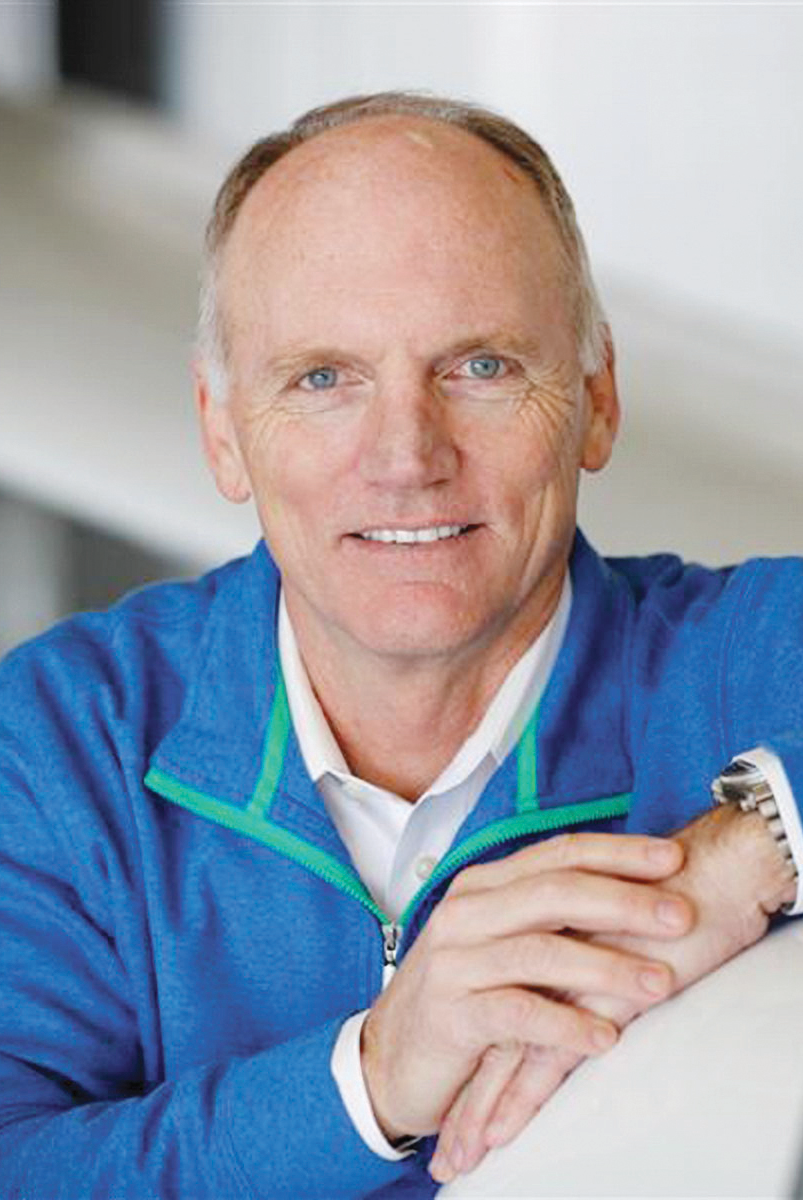 Senior Vice President, Aircraft Owners
and Pilots Association, Air Safety Institute
NATCA is once again excited to welcome NATCA's great friend and former Air Force Thunderbirds commander Richard McSpadden, now the Aircraft Owners and Pilots Association (AOPA) Air Safety Institute (ASI) Senior Vice President, to CFS 2023. AOPA promotes flying through world-class media, products, services, and advocacy.
McSpadden was appointed executive director of the ASI in February 2017 and was promoted to senior vice president in July 2020. He currently leads a team of certified flight instructors and content creators who develop and distribute aviation safety material — free of charge — in order to advance general aviation safety industrywide. ASI distributes material through a dedicated YouTube channel, iTunes podcasts, Facebook, and a dynamic website. ASI material is accessed 12 million times annually.
A native of Panama City, Florida, McSpadden started flying as a teenager and has logged over 5,000 hours flying a variety of civilian and military aircraft. McSpadden is a commercial pilot, CFII, MEI with SES, MES ratings and a 525S (Citation Jet Single Pilot) type rating. He taught his son to fly, instructed his daughter to solo in their Piper Super Cub, previously owned a 1950 Navion that was in his family for almost 40 years, and currently owns a 1993 Piper Super Cub.
McSpadden holds a degree in economics from the University of Georgia, and a Master of Public Administration from Troy University. He is a graduate of the U.S. Air Force Air War College.
Prior to joining AOPA, McSpadden had a successful career in the information technology industry, leading large, geographically dispersed operations providing business-critical IT services. McSpadden also served in the Air Force for 20 years, including the prestigious role of commander and flight leader of the U.S. Air Force Thunderbirds flight demonstration team where he led over 100 flight demonstrations flying the lead aircraft.
Additionally, McSpadden currently serves as the industry chair for the General Aviation Joint Steering Committee.
---
Jennifer Homendy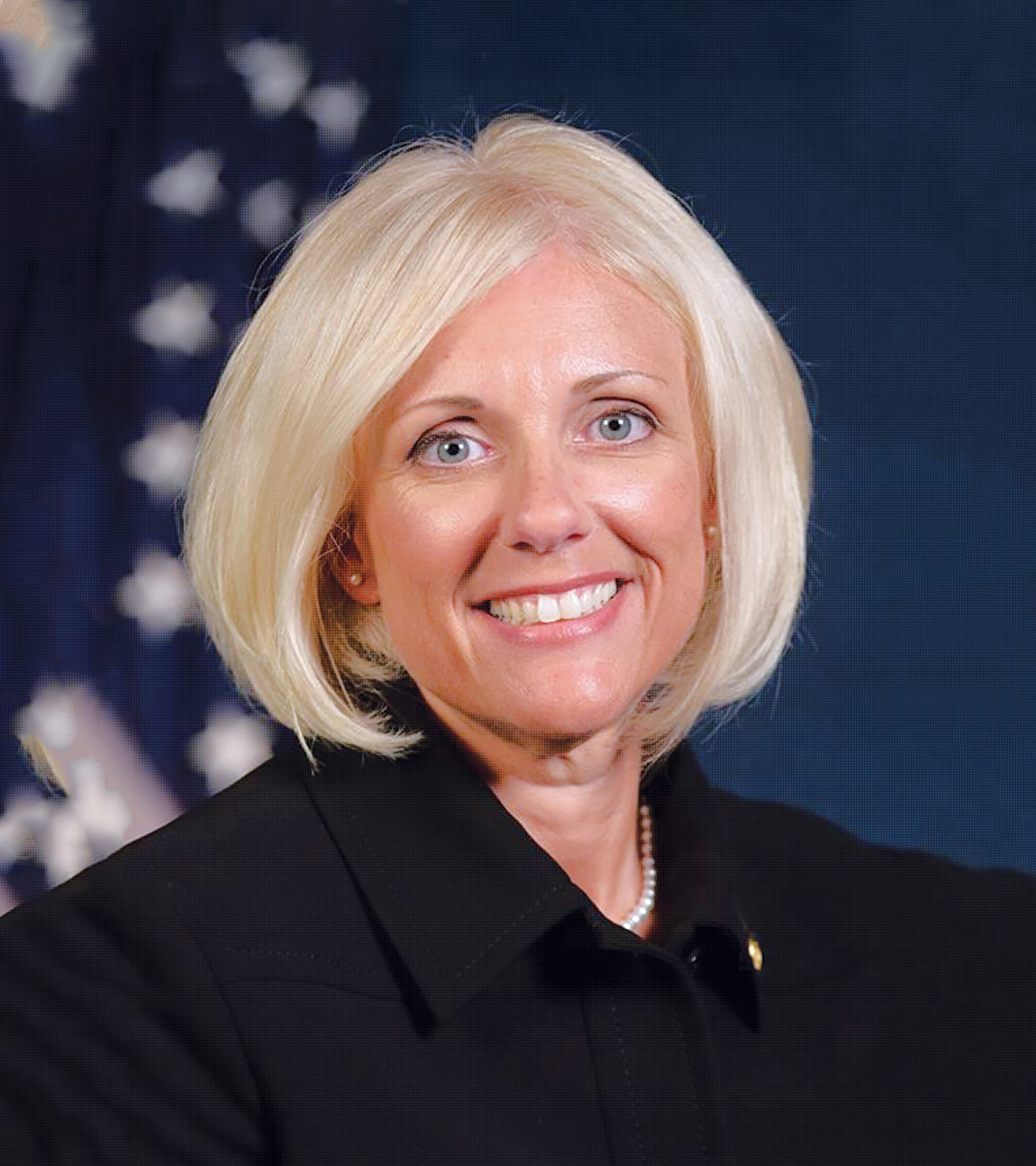 Chair, National Transportation Safety Board
NATCA is pleased that National Transportation Safety Board (NTSB) Chair Jennifer Homendy will address CFS 2023. The NTSB is an independent federal agency charged by Congress with investigating every civil
aviation accident in the United States and significant events in other modes of transportation. As the agency's chief executive, she manages an annual budget of about $129.3 million and more than 411 full-time employees across the country. She is the fourth woman to serve as Chair since the agency was created in 1967.
Chair Homendy has used her national platform to advocate for the implementation of NTSB safety recommendations. She often speaks about the need for a holistic approach to managing safety, preventing crashes and injuries, and saving lives— an approach that has proved successful in commercial passenger aviation.
It has been a priority for Chair Homendys to ensure the NTSB's readiness to carry out its mission amid rapid technological advancement in all modes of transportation, including advanced driver assist systems, automated vehicles, commercial space transportation, uncrewed aircraft systems, advanced air mobility, supersonic aircraft, high-speed ground transportation, and clean energy sources to fuel vehicles.
In aviation, Chair Homendy is focused on addressing NTSB's long history of concerns with the safety of revenue passenger-carrying aviation operations, including parachute jump flights as well as sightseeing flights conducted in hot air balloons, helicopters, and other aircraft — that are not subject to the same maintenance, airworthiness, and operational requirements as other commercial flight operations.
Chair Homendy is focused on ensuring that commercial aviation in the United States continues to be held to the highest standards of safety. While a Member of the Board, Chair Homendy reviewed and debated recommendations that would ensure that the National Air Space continues to be the safest in the world and that lessons are learned from every fatality, injury, or near miss that the NTSB has investigated.
Earlier in her career, Chair Homendy worked at the Transportation Trades Department (TTD) of the AFL-CIO, where she spearheaded transportation labor's efforts to reauthorize the Intermodal Surface Transportation Efficiency Act (ISTEA) and the USDOT hazardous materials safety program.
---
Amy D. Grubb, Ph.D.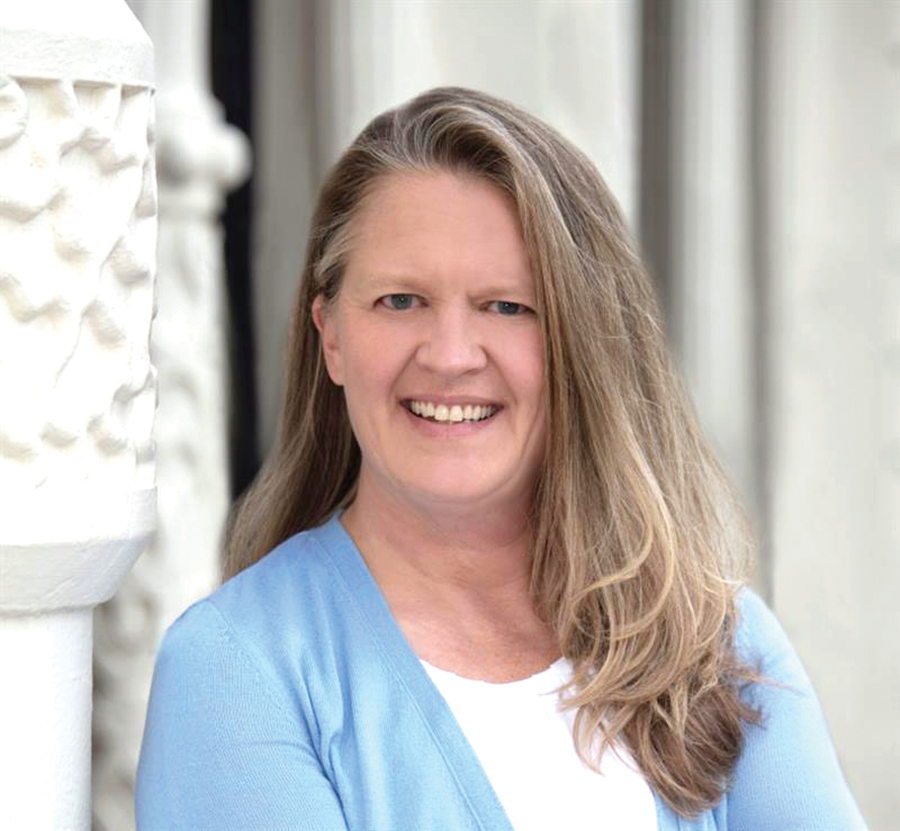 Founder, Organizational Insights, and FBI Psychologist
Also addressing CFS 2023 is Amy Grubb, an internationally acclaimed speaker on leadership, change, working with others, engagement, performance, organizational culture, and storytelling. Dr. Grub has worked directly for three C-level functions (Chief Human Resources Officer, Chief Financial Officer, Chief Information Officer) for the past 14 years, currently serving as the Digital Transformation Advisor to the Chief Information Officer at the Federal Bureau of Investigation (FBI). She is the founder of Organizational Insights, LLC.
Dr. Grubb has been responsible for the implementation of numerous change initiatives within the FBI for more than 20 years, from serving as a leader on the post-9/11 enterprise-wide cultural transformation of the FBI to implementing innovative HR systems and processes at all levels, with a current focus on the digital transformation of the FBI through its people and culture.
She advises C-suite and executive leaders on risk from the human capital perspective regarding organizational performance, policy decisions, and change initiatives, and serves as executive coach to several leaders and executives. She worked extensively with special agents, pilots, undercover employees, hostage rescue team members, forensic accountants, intelligence analysts, mid-level leaders, and executives up through the director. She has presented numerous papers at professional conferences, has served on advisory boards both internal and external to the FBI, and liaisons extensively within the government and the private sector communities.
A two-time FBI Director's Award for Excellence recipient, Dr. Grubb built the organizational development function at the FBI as well as led the development and implementation of an integrated Leadership Development Program for all employees at all stages of the employment lifecycle, for which she was awarded the HRM Impact Award by the Society for Industrial and Organizational Psychology (SIOP) and the Society for Human Resource Management (SHRM). She is also the Chair of the Bombardier Safety Standdown Advisory Council and is on the American Psychological Association Change Management Advisory Board. A Fellow of SIOP, she earned her Ph.D. and M.A. in Industrial/Organizational Psychology from the University of Houston, earning her bachelor's degree from Villanova University.
---
Polly Trottenberg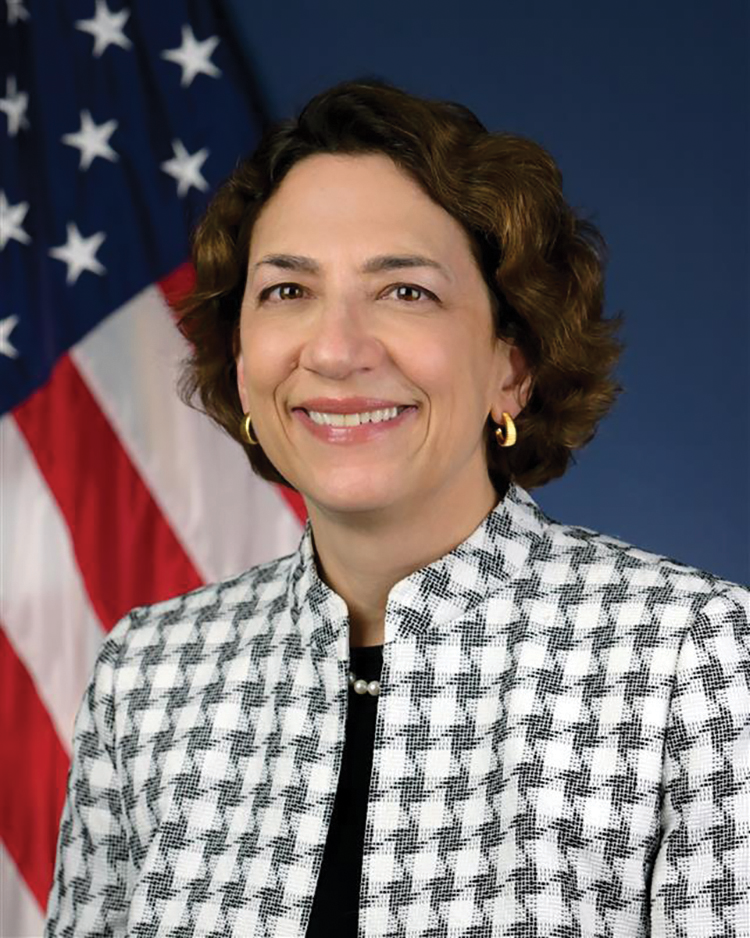 FAA Administrator (Acting)
Polly Trottenberg is acting Administrator at the Federal Aviation Administration (FAA) and Deputy Secretary at the US Department of Transportation (USDOT). Polly was designated as acting Administrator in June 2023.
She has an extensive 30+ year public sector career in all levels of government. Trottenberg served from 2014 to 2020 as New York City's Transportation Commissioner, where she was responsible for the safe, efficient, and equitable operations of New York City's transportation network.
Trottenberg served in the Obama Administration as the Assistant Secretary and Under Secretary for Policy at the U.S. Department of Transportation. During her previous five years at the Department, she developed and implemented transportation policies to address the needs of state and local transportation agencies on every type of project from roads and bridges, to transit and rail, to airports, ports, and pipelines.
Trottenberg's additional policy and managerial experience includes her time in the U.S. Senate, where she served Senator Daniel Patrick Moynihan, Majority Leader Charles Schumer, and Senator Barbara Boxer. Earlier in her career, Trottenberg served at that Port Authority of New York and New Jersey. Trottenberg graduated from Barnard College and received her Master's in Public Policy from Harvard's Kennedy School of Government.