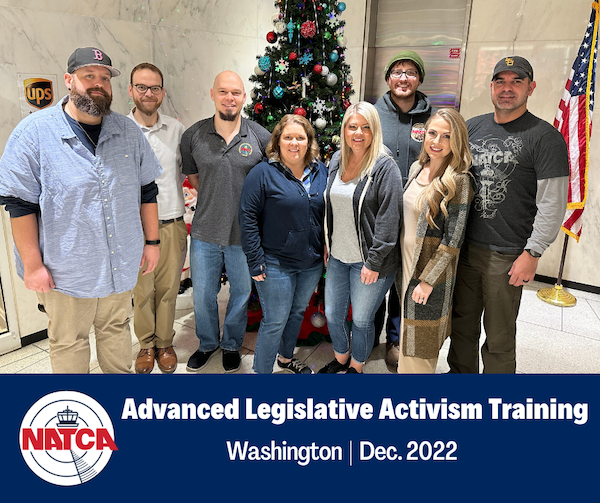 December Advanced Legislative Training at NATCA's National Office
NATCA Central Region Legislative Representative Allison Schwaegel and Southwest Region Legislative Representative Corey Soignet led six participants in the Advanced Legislative Activism Training (ALAT) course in December at the NATCA National Office in Washington.
"Training our newest legislative activists is what I believe is our most important mission," Soignet said. "Having these activists ready to take on the future fights NATCA will face is what keeps our Union moving forward."
The class takes an in-depth look at NATCA's legislative history and how our Union conducts legislative activism with specific case studies. The attendees of ALAT are taught the skills to build relationships with members of Congress in order to educate and advocate for NATCA's legislative priorities. NATCA's in-house legal counsel and the Government Affairs Department staff provided instruction and subject matter expertise during the two-and-a-half-day class. Participants were also briefed by the U.S. Office of Special Counsel.