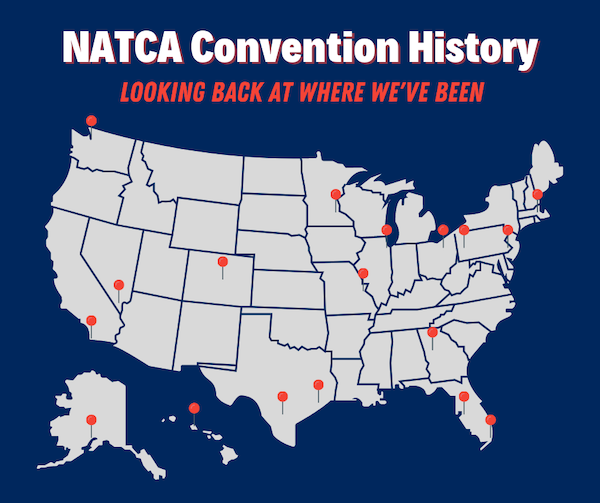 Convention History: Looking Back at Where We've Been
We look forward to holding our 19th Biennial Convention later this year in Hollywood, Fla., June 20-23. As we prepare for this momentous event, we'd like to take time to reflect on the history of NATCA, and the progress we've made.
National Conventions bring together local delegates from across each of our 10 regions to vote on and decide the direction of our Union by amending our National Constitution. Our Union's founding convention was held in Chicago, Ill., in 1986. Since then, we've held 18 biennial conventions across 15 states! To read more about past conventions, visit the National Historical Committee's page here.