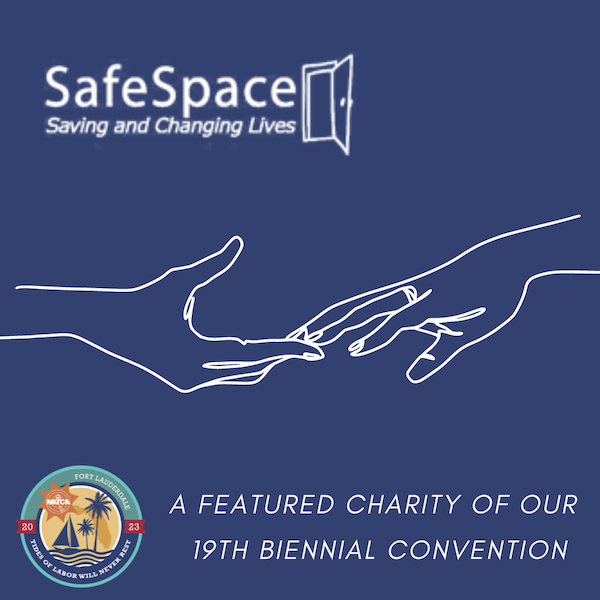 Convention 2023 Charities: SafeSpace
For the 19th Biennial Convention, The NATCA Charitable Foundation (NCF) and the Convention Planning Committee have chosen five charities to highlight. Each of these charities supports important work in Florida, where the convention will take place.
The next charity NATCA is highlighting is SafeSpace. SafeSpace was founded in 1979 to serve survivors of domestic violence in the Treasure Coast area. The organization's services focus on intervention, prevention, and advocacy. Over the last four and a half decades, they've provided nearly half a million safe nights of shelter to more than 40,000 victims and children.
You can read more about the organization and their work here.