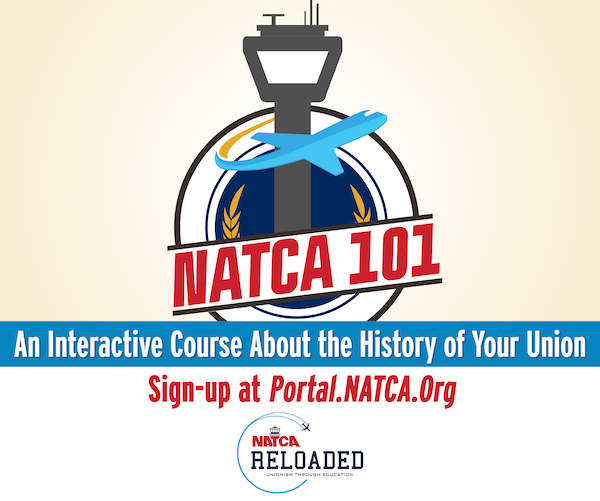 Sign Up for NATCA 101!
The Reloaded Committee just released their schedule for NATCA 101 classes through September 2023. The next class is Feb. 15 at 11 a.m. ET. NATCA 101 is about the history of the organization, the work the Union does for its members every day, and insight for how members can become more involved.
If you can't make February's class, there are several more opportunities in the coming months:
March 15th 11 a.m. ET
April 15th 10 a.m. ET
May 15th 11 a.m. ET
June 15th 4:30 p.m. ET
July 15th 3 p.m. ET
Aug. 15th 10 a.m. ET
Sept. 15th 5 p.m. ET
Members can sign up at portal.natca.org.
Reach out to your Regional Reloaded Representative if you have any questions. Their contact information is available on the committee's webpage.