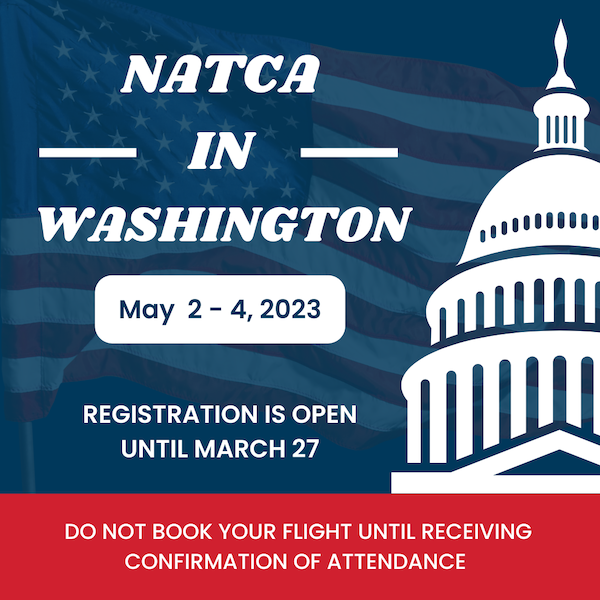 Register Now for NATCA in Washington!
This year, NATCA in Washington will be held May 2-4, at the Marriott Marquis Hotel, 901 Massachusetts Ave NW, Washington, D.C. If you would like to attend this year's event, please indicate your interest by completing the questionnaire below no later than March 20 at 11:59 p.m. PST.
Members of the National Legislative Committee (NLC) will confirm an interested member's attendance on or before April 1. Please note that your attendance is not guaranteed until confirmed.
Please do not make any flight arrangements until you receive a confirmation from your Regional NLC member on attendance. Additionally, transportation expenses are NOT reimbursed by NATCA National. Please check with your FacRep first before you complete any airfare purchase to determine what expense reimbursements, if any, will be provided by your local.
If you have any additional questions, reach out to the NLC Chair David Skarphol, or your Regional NLC Rep. Their contact information can be found here.