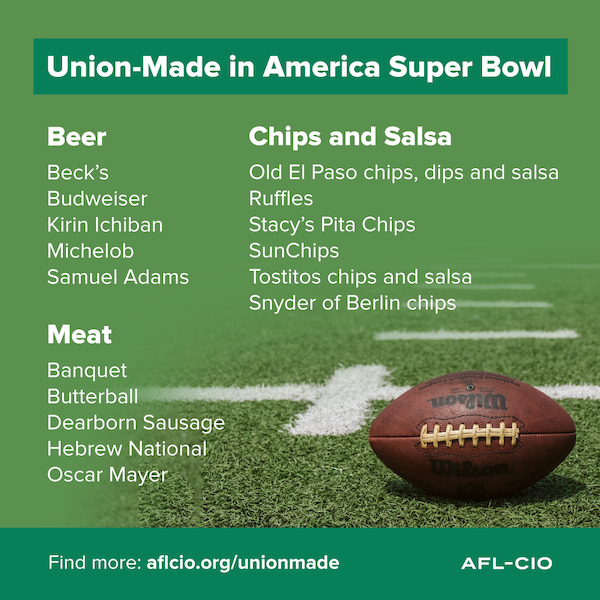 Buy Union-Made for Your Super Bowl Party
On Super Bowl Sunday, our union brothers in the NFL Players Association (NFLPA) will battle it out on the gridiron. While the Super Bowl carries a union label, from players to broadcast crews to stadium workers — your Super Bowl party spread can too, with union-made in America food and drinks.
Check out these union-made Super Bowl party products, brought to you by the Bakery, Confectionery, Tobacco Workers and Grain Millers (BCTGM), the United Auto Workers (UAW), Machinists (IAM), the United Food and Commercial Workers (UFCW), and the Teamsters (IBT). View the full list of products compiled by the AFL-CIO here.