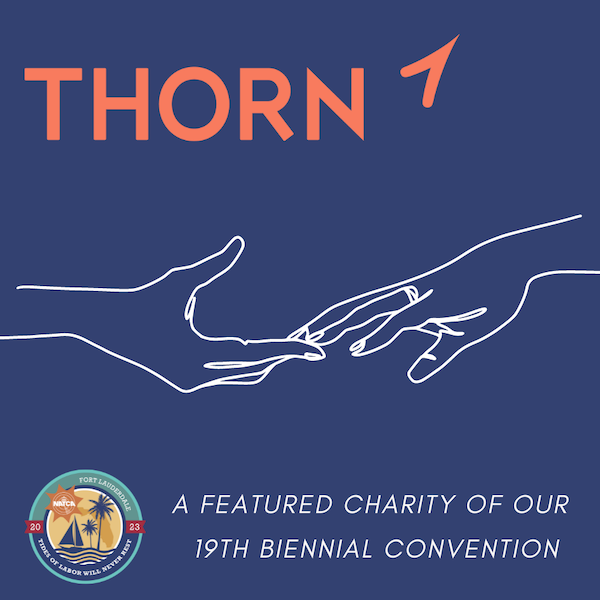 Convention Charity Spotlight: Thorn
For the 19th Biennial Convention, The NATCA Charitable Foundation (NCF) and the Convention Planning Committee have chosen to highlight five charities. Each of these charities supports important work in Florida, where the convention is taking place.
The first charity NATCA is highlighting is Thorn, which we also supported during the 18th Biennial Convention in Houston. Thorn was founded in 2012 by Ashton Kutcher and Demi Moore to stop child trafficking and sexual abuse, both in the United States and globally. The organization focuses on developing technologies to combat online child sexual abuse. You can read more about the organization here.