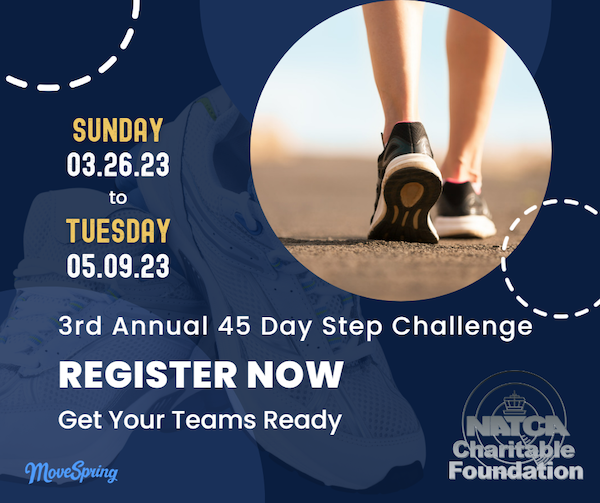 NATCA Charitable Launches 3rd Annual Step Challenge
The NATCA Charitable Foundation (NCF) is excited to invite NATCA members and families back for the 3rd Annual Step Challenge.
Gather a team or sign up individually and get ready to challenge others for a chance to bring the trophy to your local facility, win prizes for the top individual steppers, and join your NATCA family in a healthy way to raise money for charities making a difference in our members' local communities across the country.
Register for the 45-day step challenge here.
MoveSpring registration and sync instructions will be emailed from one of NCF's volunteers separately after registration.
Find a poster you can hang in your facility here.