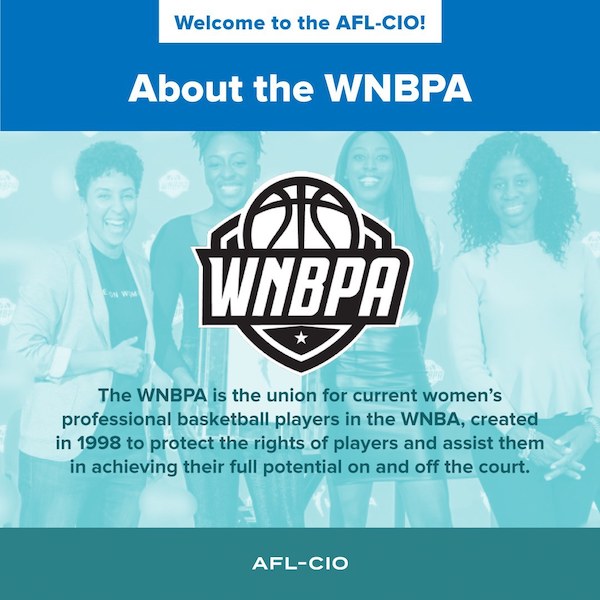 Union Spotlight: The WNBPA Joins AFL-CIO
NATCA continues to highlight union members in other AFL-CIO affiliated unions. Today, we recognize our siblings of the Women's National Basketball Players Association (WNBPA) who just joined the AFL-CIO.
The WNBPA was formed on Nov. 6, 1998 and is the first labor union for female professional athletes. The WNBPA handles the negotiation of collective bargaining agreements, filing grievances on their behalf, and counseling players on benefits and post-WNBA career opportunities. The WNBPA also serves as a resource for current players, while they are competing internationally during the offseason.
The AFL-CIO and WNBPA will work together to develop new initiatives to advance equal pay, better conditions and justice on the job for all workers.