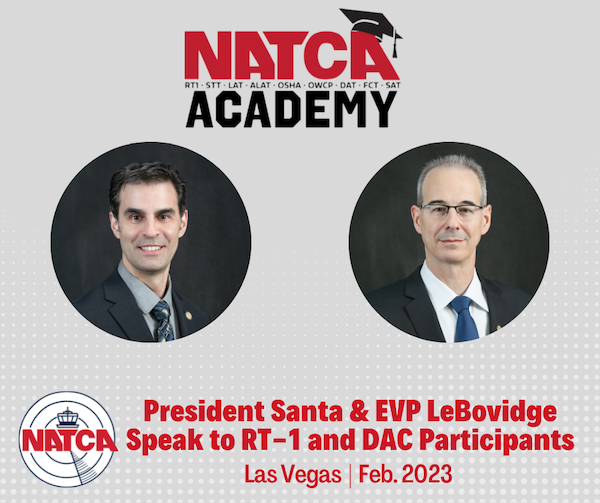 President Santa & EVP LeBovidge Speak to RT-1 and DAC Participants
NATCA President Rich Santa and Executive Vice President Andrew LeBovidge joined the NATCA Academy Representative Training (RT-1) and the Drug and Alcohol (DAC) classes in Las Vegas on February 28, 2023 to speak to participants and answer questions from attending NATCA members.
RT-1 focuses on developing and enhancing effective methods of advocacy grounded in understanding and upholding members' rights under the law and the Collective Bargaining Agreements. DAC training provides an introduction into the roles and responsibilities of all parties involved in drug and alcohol testing.
NATCA encourages members to sign up for RT-1, DAC, and other NATCA Academy course offerings here.