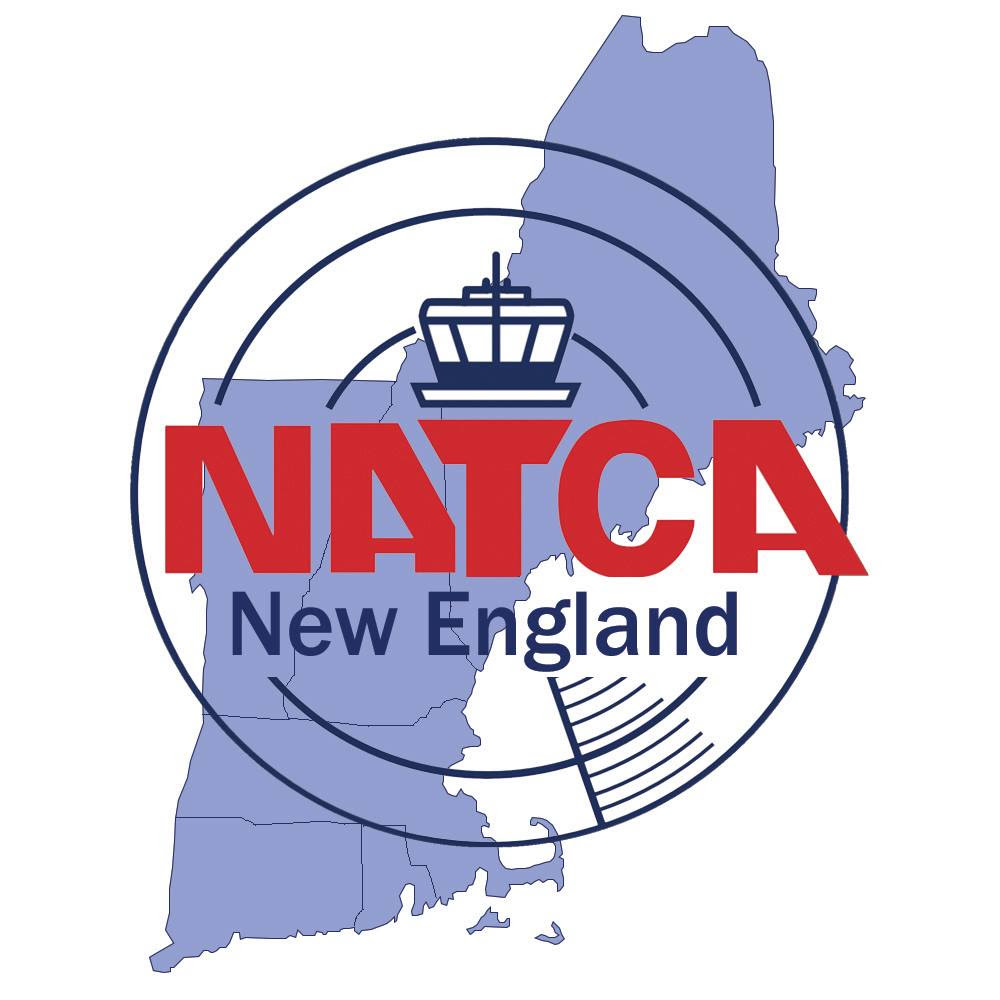 March 2023 New England Bi-Monthly Regional Update #1
From Mick Devine, NATCA New England Regional Vice President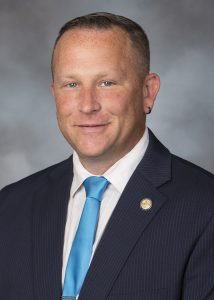 Last month we discussed the recent CRWG and the process going forward to accept the findings of the group with regard to staffing numbers. While creating and documenting accurate staffing numbers as required by the agreement between the FAA Administrator and NATCA President Santa was a difficult tasking, it pales in comparison to the implementation process that will be required to pull this off properly. Virtually all of NATCA's biggest wins for its members have happened through the legislative process, not the typical Labor Management Relations (LMR).
In order to get this thing over the finish line, there will most likely be a multifront strategy by NATCA which will include one or more "Rolling lobby weeks." Later in this email, your New England Legislative team will discuss what a rolling lobby week entails. I would like to go into the funding of such a strategy. NATCA members pay a percentage of pay in union dues. While our dues percentage is remarkably low compared to other unions, not a single dime of that can be used to fund lobbying activities. This prohibition is covered by federal law. However, by law, NATCA can set up a Political Action Committee (PAC).
The NATCA PAC is a 527 organization that pools campaign contributions from members and donates them to campaigns for or against candidates, ballot initiatives, or legislation. The legal term PAC was created in pursuit of campaign finance reform in the United States. These contributions are 100% voluntary and are different from dues. Members have the ability to donate through automatic deductions from their paychecks.
According to Opensecrets.org, NATCA gives approximately 71% to democrats and 29% to republicans, which is the second most bipartisan labor PAC of any labor organization, behind only the National Association of Letter Carriers, who give 60% to democrats and 40% to Republicans. NATCA doesn't look at political parties when donating to a campaign, but rather looks at the candidate's record on voting on issues that are important to NATCA and the working conditions of its members. As Republicans have taken over the majority of the House, we should expect that number to slightly shift closer to the mail carriers union. NATCA historically sits closer to 62% democrat and 38% republican. All of these donations can be found on the Open Secrets website where every dollar in and out is reported.
In order for NATCA to fight to get issues important to us into the upcoming FAA Reauthorization Bill in 2023, we will need to engage in lobbying efforts as this bill grows legs. When this occurs, we will be sending New England members down to DC to carry our message right to the legislators. The key to this success is two-fold. First, we need to ensure we send as many constituents to these offices to carry the message. Constituents always have more pull and clout on a topic than a typical lobbyist because they vote in their district. Second, we need to fund these. That is where we all come in. We need New England to engage in this funding effort. We are asking for as many members as possible to either raise their donations by a few dollars, or for those not already giving, to simply fill out a form and give between $5 and $10 per paycheck to help us see this mission through to its finality. One can donate simply by going to the NATCA website and filling out the PAC donation form. (Please note, that whatever you put on that form will be what you donate, not the amount you want to increase. For example, if you already give $5 and want to give $10, you wouldn't put $5 on the form as a number to increase by, rather you would fill out $10, as that is how much you want to give in total.) The website to donate can be found by clicking here.
If we want our staffing issues fixed, if we want our overtime rate to go down, if we want more time at home and less at work, if we want to be able to feed the system with thousands of bodies to fill up our facilities and allow us to move people throughout the system again from facility to facility the way it was intended, then now is the time to act. We are on the precipice of being able to pull this off. Please consider donating your time and/or money to this strategy and give all of us the best chance to be successful in our fight to finally properly staff our buildings. We aren't asking for a lot, just a few dollars per paycheck. The more people we can get in, the less money we need each member of the union to give. If you have any questions on this, we are always available to talk, and we will also be attending all of the local solidarity events over the next few months where we can speak in person on this.
---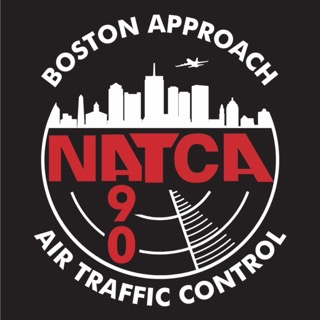 Also last month, we discussed the efforts of the A90 local to reengage our nonmembers to try and get them back into the union. As I write this email, I'm proud to say that A90 was successful in getting 7 new members into the union for the first time or rejoining the union. Of these 7, 2 of them are brand new members from the OSF bargaining unit which falls underneath the A90 Local. Congratulations to FacRep Nick Marangos and VP Mike Coughlin and their entire bargaining unit on their successful endeavor. We are more than thrilled to have these members in or back in. We challenge the rest of the region to pursue this venture with the same effort and vigor as our brothers and sisters from A90 just did. Our collective spirit is the FAA's biggest fear.
---
From Scott Robillard, NATCA New England ARVP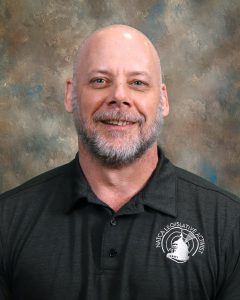 When a seemingly bad decision or disagreement is elevated to the ARVP/GM level, one of the first steps taken in our review of the issue is to examine the accompanying data. Let us take a more in-depth look at this process and examine not only what this means but where a FacRep should even start.
Data-driven is basically analytics. It means to use "data" to make strategic decisions and interpretations. For example, think about your Basic Watch Schedule (BWS). Assume that the number of CPCs that will cover the BWS is 23 and we need 5 on the day and 6 on the night. We run the math problem. (23 CPCs x 5 days) = 115 shifts. 115/7=16 shifts a day. If we agree to 3 off per day we now have 13 shifts to cover our needed 11. We have extra, so where do we place the last two lines on the schedule we are building since having already satisfied the need those extra lines can go anywhere?
The knee-jerk reaction is to just say they'll both go to the best set of RDOs (whatever that is in your building). Normally, the FacRep will experience pushback from management to go to the other extreme: they'll both go to the worst sets of RDOs.
What we are asking the FacRep to do is to draw data before setting a strategy. Ask questions and seek to know: What is the busiest day of the week? What is the busiest shift of the work week? How many positions need to be opened on those days/shifts? Finally, what is the preference of the bargaining unit? When you pull data, you may be surprised when the facts are different from your perception.
It is our guidance that before NATCA makes its first proposal, the answers to those questions are known. We stress using the approach for everything. Some examples would be a change in the facility credit hours policy, how awards are given out in the facility, how we evaluate discipline, and the Agency's application of performance management.
Using analytics to make data-based decisions makes us repeatable and defensible. We avoid the arbitrary and maintain our integrity.
---
Legislative Update
From Jamie Green, NATCA Legislative Committee, New England Chair, PVD


What is a Rolling Lobby Week?
The title "Lobby Week" may seem intimidating at first but any member can participate!
The intention is to advocate on our own behalf as Air Traffic Control subject matter experts (SME). Rolling Lobby weeks allow NATCA members to deliver one unified message with the goal of visiting the offices of all 535 members of Congress. You, the member activist, are so important because you are the SME on local aviation issues!
Being a constituent visiting members of Congress puts a face to our personal stories and is what makes NATCA's grassroots legislative efforts so effective. Building these relationships with our Congresspeople takes time and work, but it is the backbone of our legislative efforts!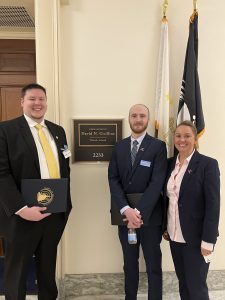 Interested in participating in an upcoming lobby week? A great way to get started and get some Legislative exposure would be to attend this year's NATCA in Washington.
The event is filled with Legislative classes, speakers from Capitol Hill, and the chance to meet face-to-face with your own Representatives and Senators.
Sign up for NiW by clicking here!
As always, feel free to reach out to me with any questions at Jgreen@natca.net.
---
From Tim Roig, NATCA New England PAC Rep, Y90
Mick stated earlier in this email, the NATCA PAC is a key to our legislative success on Capitol Hill.
As you can see in the graph below, the percentage of New England facilities increasing their PAC is on the upward swing. This is extremely important because our bipartisan lobbying, thanks to these contributions, has yielded great results.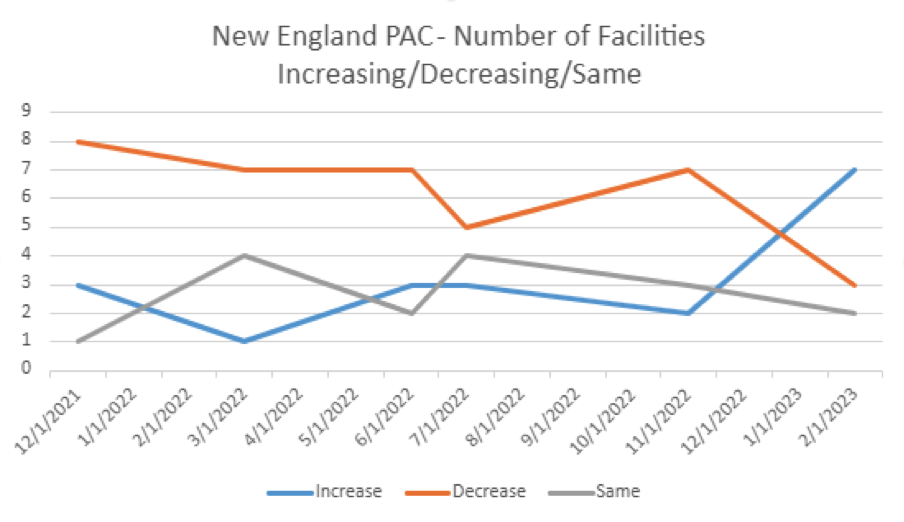 If you have any questions concerning the NATCA PAC, feel free to reach out to me at t.j.roig.y90@gmail.com.
You can sign up for the NATCA PAC by clicking here. Just remember, every dollar counts!
---
2023 Convention Information
Click the graphic below for all the information you could need about the 2023 Convention!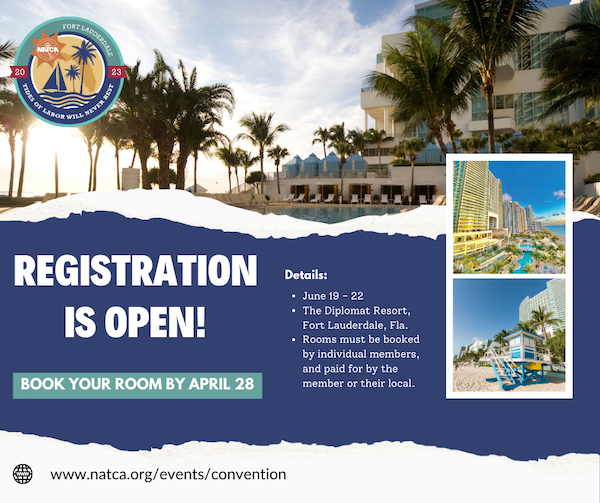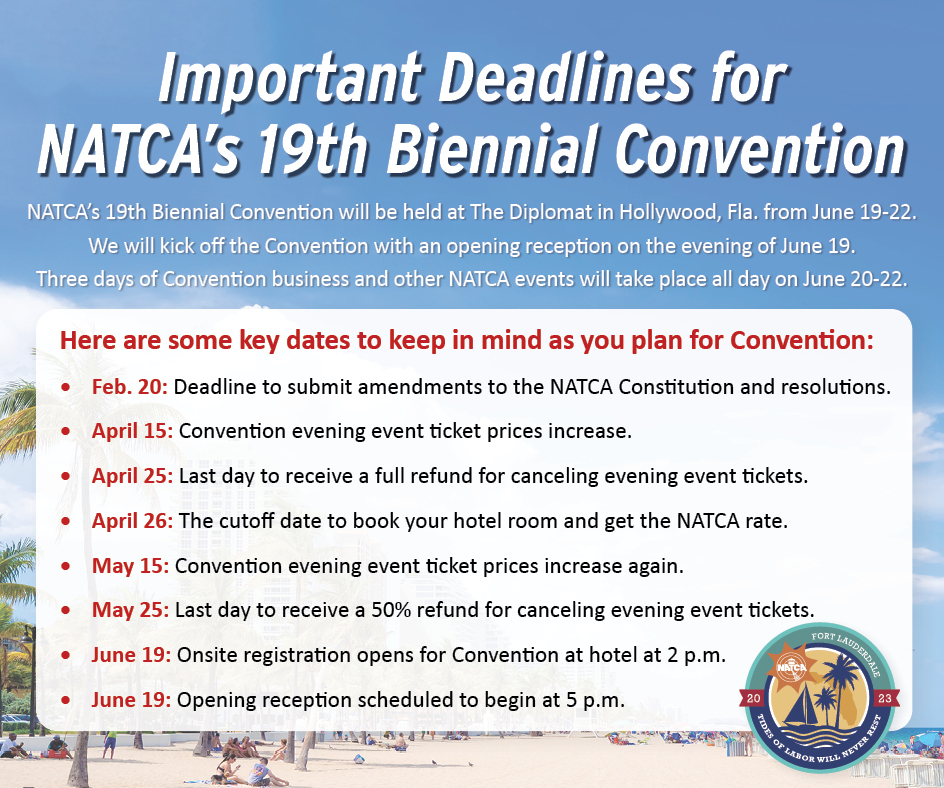 ---