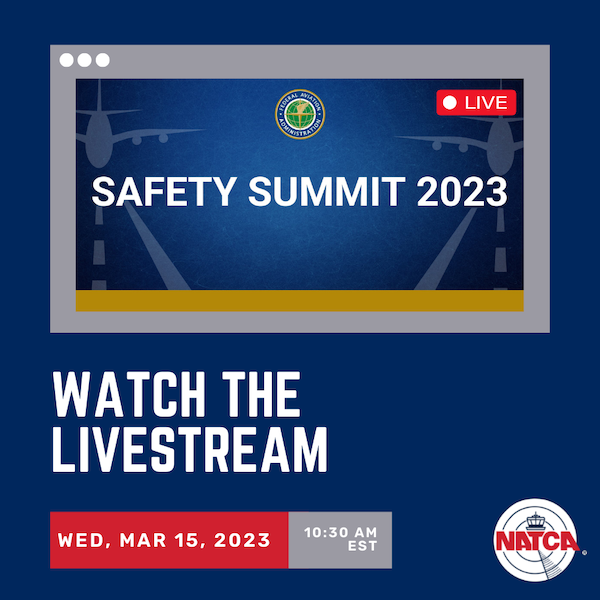 Watch the Livestream of the FAA Safety Summit Today at 10:30 AM ET
NATCA President Rich Santa is participating in the FAA Safety Summit today. Acting FAA Administrator Billy Nolen called for the summit to bring together aviation experts across the industry to discuss recent safety concerns and possible solutions.
Read more about NATCA's participation in the summit here. Watch the livestream starting at 10:30 AM ET here.