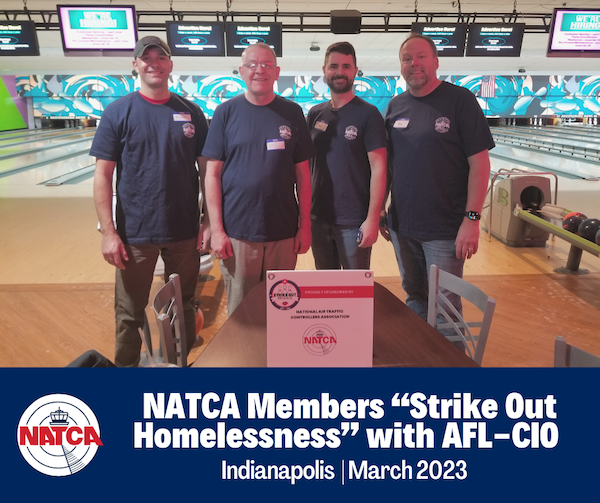 Indianapolis NATCA Members "Strike Out Homelessness" With AFL-CIO
NATCA members from Indianapolis Center (ZID) and Indianapolis ATCT (IND) participated in the 3rd annual "Strike Out Homelessness" event hosted by the Central Indiana AFL-CIO.
"We had a great turnout for a great cause, with thousands of dollars raised for the area homeless," ZID retired member Bob Zabel said. "Team NATCA had won the first two events in previous years and finished second this year to local firefighters."
Pictured left to right: Conan Lane (IND), Bob Zabel (ZID-retired), Dan Woloszyn (ZID) and Beau Brown (ZID).