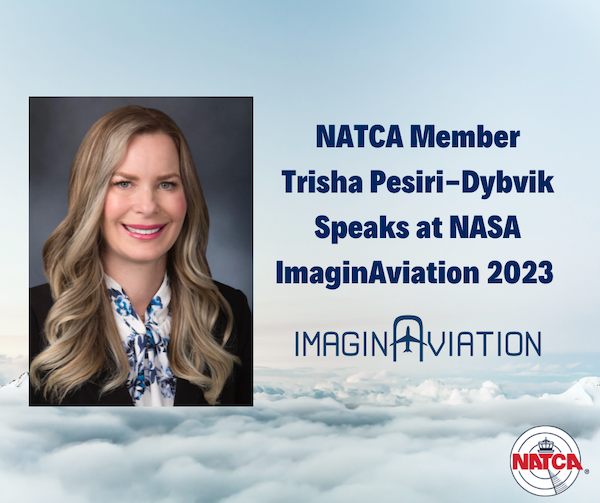 NATCA Member Shares Her Story at NASA Conference on Future of Aviation
Trisha Pesiri-Dybvik (Santa Barbara ATCT, SBA; Western Service Area-S Collaboration Facilitator) was a featured speaker at the second annual imaginAviation event presented by the NASA Transformative Aeronautics Concepts Program (TACP), held Feb. 28 through March 2. The virtual event showcased the latest innovations in NASA Aeronautics and invited attendees to be immersed in the future of aviation. Participants experienced collaboration between industry, government agencies, and NASA Aeronautic programs. The presentation also focused on what it meant to be a part of NASA's aviation community and witness the future transformation of aviation.
Pesiri-Dybvik shared her experience not only as an air traffic controller, but also her personal perspective as a wildland fire survivor and how the benefits of aerial technology could help families like her and mitigate the toll natural emergencies like wildland fires have on communities.
Watch Pesiri-Dybvik's session here.