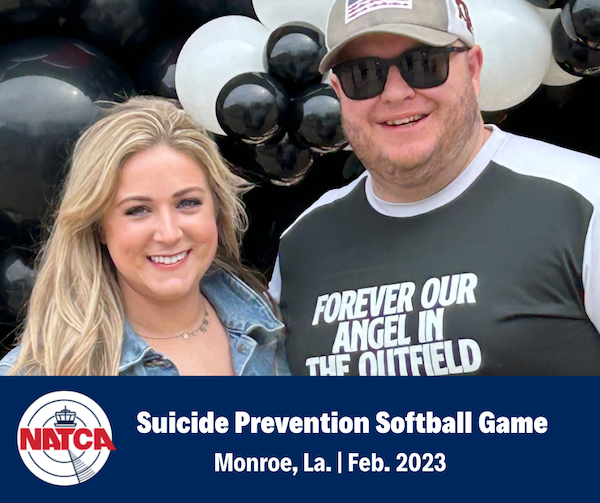 NCF Supports Suicide Prevention Softball Game
Monroe Tower (MLU) FacRep Justin Andrae played in a charity softball game in honor of his friend who died by suicide last year. The event raised over $10,000 for The 988 Suicide and Crisis Lifeline, and the NATCA Charitable Foundation (NCF) generously donated $1,000 to the cause.
Through individual donations and fundraising, NCF has funded a variety of projects and programs to benefit the communities in which our members live. Members can request sponsorship from NCF for fundraising events.
To access the request form for marathons, runs, concerts, and other event sponsorships, click here.