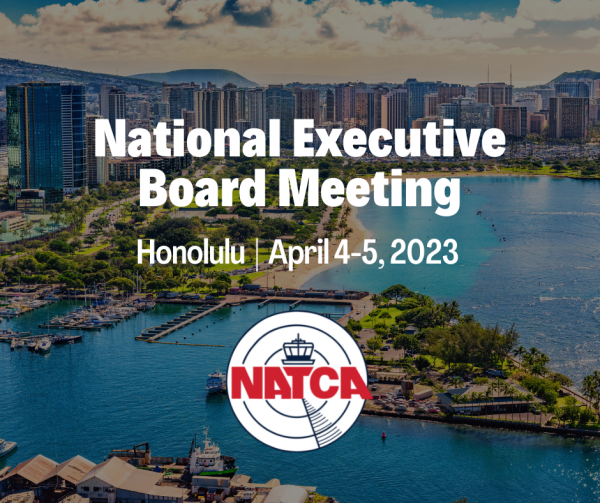 National Executive Board Meets in Honolulu
NATCA's National Executive Board (NEB) is meeting today and tomorrow in Honolulu. NATCA's President, Executive Vice President, and Regional Vice Presidents constitute the NEB. The NEB is responsible for the creation of policy for our Union between our conventions.
Learn more about the NEB here.
Find minutes from the NEB's recent meetings here.