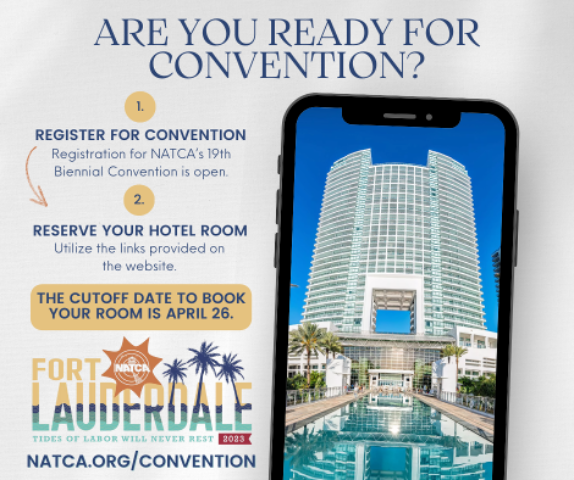 Convention Hotel Cutoff Date is April 26
NATCA's 19th Biennial Convention will be held at The Diplomat in Hollywood, Fla., from June 19-22, 2023. Planning to attend the convention is a two-step process: (1) Registering for the convention, and (2) booking your hotel room. For Convention, NATCA National does not pay for members' hotel rooms nor make their hotel reservations. Hotel reservations are the responsibility of the individual member and are paid for by the member or their local.
The NATCA Convention Rate is $249/per night, plus tax. The cutoff date to book your room is April 26. To book your room, click here. 
If you have any questions, or if you'd like assistance booking, changing, or canceling a reservation, you can call the hotel at (855) 689-2911.