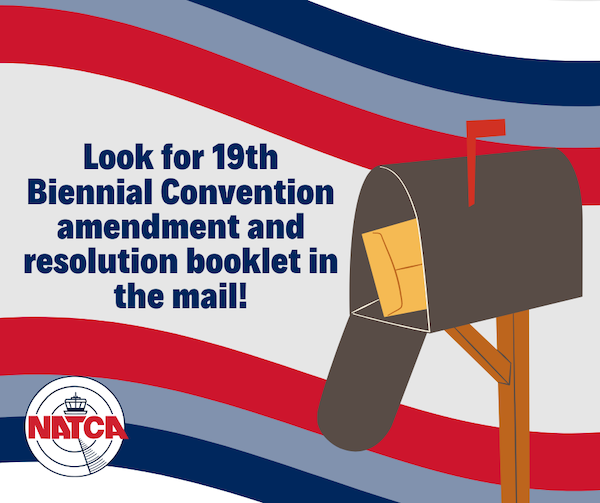 Look for the 19th Biennial Convention Amendment & Resolution Booklet in the Mail
NATCA's 19th Biennial Convention will be held at The Diplomat in Hollywood, Fla., from June 19-22, 2023. The National Constitution Committee (NCC) is responsible for creating the biennial convention package, containing all the proposed amendments to the NATCA constitution, resolutions, and policy and position statements. A convention package of these materials has been mailed to members in advance of the convention and should arrive by mail to members in the next few weeks. The booklet is also available electronically on the NATCA Convention resource web page.
For more information, please email ncc@natca.net. View the NCC webpage.