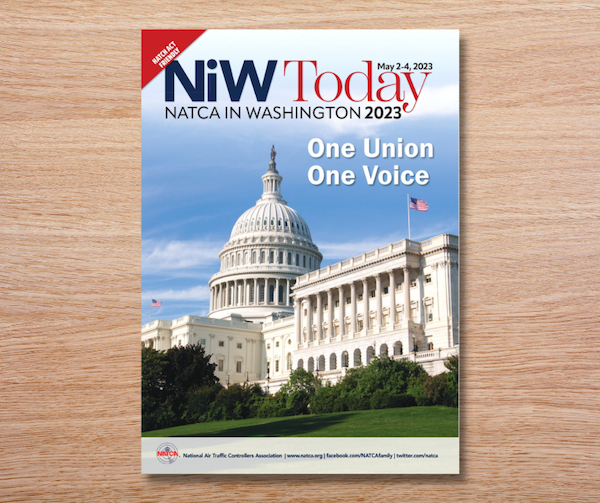 NATCA in Washington 2023 Begins This Week
328 of our Union's activists will be traveling to D.C. for NATCA in Washington (NiW) 2023. This year, NATCA has reached out to every one of the 535 congressional offices to request in-person meetings with members of Congress and their staff. These NATCAvists will be given lots of information to help them prepare for these important meetings. One resource they all will be given is the 2023 edition of NiW Today. This 96-page briefing booklet is a comprehensive overview of NATCA's advocacy issues, key legislative reference material, meeting tips, a glossary, and Q&A section. NATCA also will be mailing copies of this resource guide to every NATCA local, so it can be used by all members as a year-round legislative resource. The content of this guide is compliant with the Hatch Act and can be read and shared within an FAA facility.
You can view a PDF of the book here.