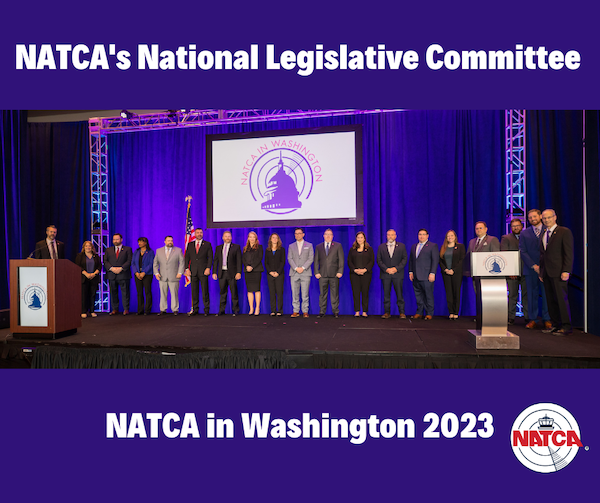 Get to Know NATCA's National Legislative Committee
Your NATCA National Legislative Committee (NLC) is responsible for organizing and implementing the Union's grassroots legislative efforts — including NATCA in Washington. The NLC strives to advance the status, professionalism, benefits, and working conditions of all NATCA bargaining unit employees through political and legislative activism. The NLC accomplishes these tasks through grassroots activism, educating and training NATCA members on how to become effective legislative activists, and providing political education. NATCA is proud to have one of the most effective grassroots networks in all of organized labor.
Learn more about our Union's NLC here.