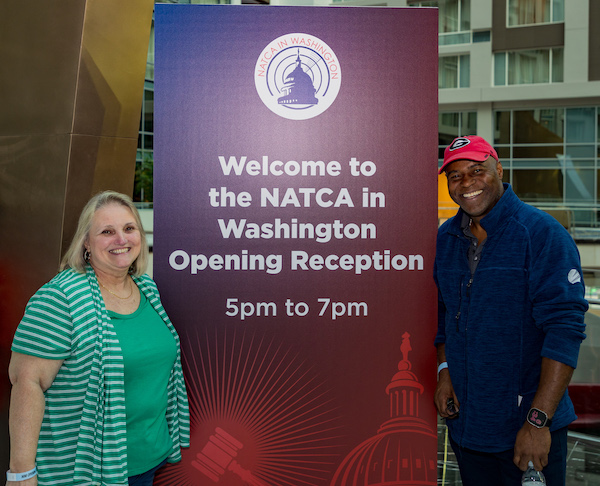 NATCA Charitable Foundation Hosts Bingo and Raffle at NiW Opening Reception
The NATCA Charitable Foundation was excited to once again, be a part of NATCA In Washington (NiW), hosting events to raise support for charities in our members' communities nationwide! On Monday evening, during the event's opening reception at the Marriott Marquis, NCF hosted Bingo.
On Tuesday, NiW attendees joined NCF for their famous silent auction where they could bid on prizes throughout the day.
Read more about the NATCA Charitable Foundation and learn how you can donate to NCF here: https://www.natca.org/community/foundation/.
Read more about the 2023 NiW event here.