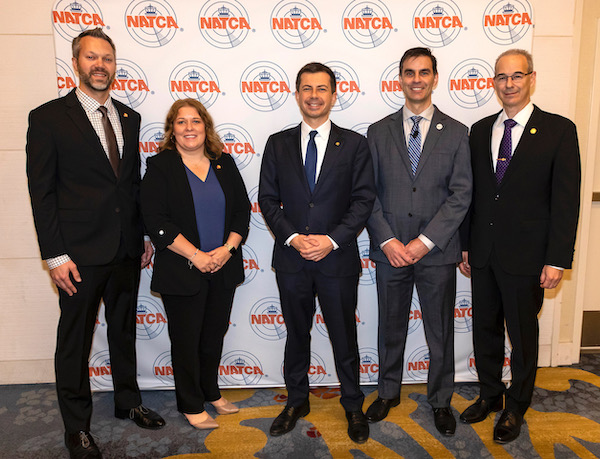 Secretary of Transportation Pete Buttigieg Speaks at NiW
On Tuesday, Secretary of Transportation Pete Buttigieg took the stage at NATCA in Washington. In his role as Secretary of Transportation, Buttigieg oversees the FAA, as well as other operating administrations that fall under the Department of Transportation. He has been instrumental in the passage and delivery of the Bipartisan Infrastructure Law which provides much-needed funding to modernize airports and air traffic facilities and technology.
Earlier this year, Buttigieg visited various FAA facilities, including the CLT ATCT/TRACON, where NATCA members briefed him on some of the technologies used at the facility and let him observe their work in real time.
Read more about the 2023 NiW event here.