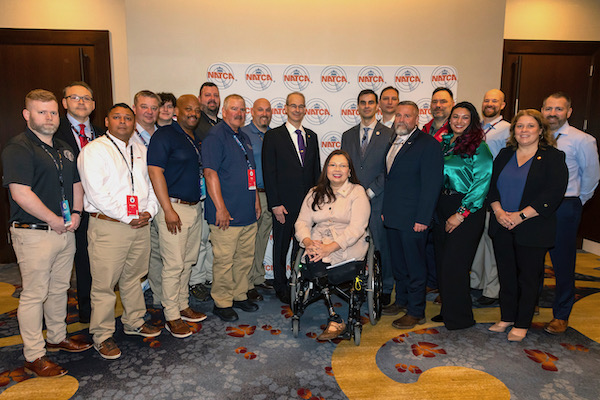 U.S. Senator Tammy Duckworth Speaks at NiW
U.S. Senator Tammy Duckworth of Illinois participated in a fireside chat at NATCA in Washington during Tuesday's General Session. Duckworth is a member of the Senate Commerce, Science, and Transportation Committee where she serves as the Chair of the Aviation Safety, Operations and Innovation Subcommittee.
As chair of the Senate Aviation subcommittee, she is in a powerful position to influence the future of aviation. She has recently introduced legislation to improve aircraft evacuation standards, bolster the aviation workforce, and promote the role of women in aviation, and will play a key role during FAA reauthorization this year.
NATCA is proud to call Sen. Duckworth a friend and ally. She is a supporter of NATCA's priorities, advocating for stable funding, safety, workforce development, and technology modernization.
Sen. Duckworth has been a champion for working families and veterans, successfully advancing legislation to improve benefits for veterans and accommodations for working mothers. She is a steadfast supporter of labor unions and federal employees, environmental justice, and the rights of people with disabilities.
Great Lakes Region Alternate to the National Legislative Committee Toby Hauck from Chicago Center (ZAU) introduced Sen. Duckworth.
Read more about the 2023 NiW event here.