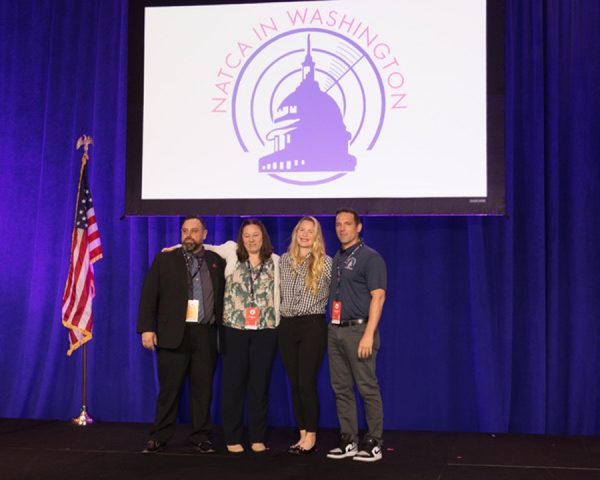 Former NLC Members & Alternates Recognized at NiW 2023
At NATCA in Washington, our Union thanked these former National Legislative Committee (NLC) members for their years of dedication and work in helping NATCA achieve its legislative priorities. Our Union succeeds because of the great solidarity of these and other NATCAvists.
Those recognized included: former Region X NLC Representative Samantha Giberson (Engineer/Northwest Mountain Region, ENM), former New England Region NLC Representative Andre Jean (Boston TRACON, A90), former Eastern Region NLC Representative Kristena Jones (Washington Center, ZDC), former NLC Chair Richard Kennington (Portland ATCT, PDX), former Alaskan Region NLC Representative Dawn McFalls (Merrill ATCT, MRI), former Northwest Mountain Region NLC Representative Caryn Morrison (Salt Lake City Center, ZLC), and former NLC Vice Chair Trisha Pesiri-Dybvik (Santa Barbara ATCT, SBA).
Learn more about our Union's NLC here.