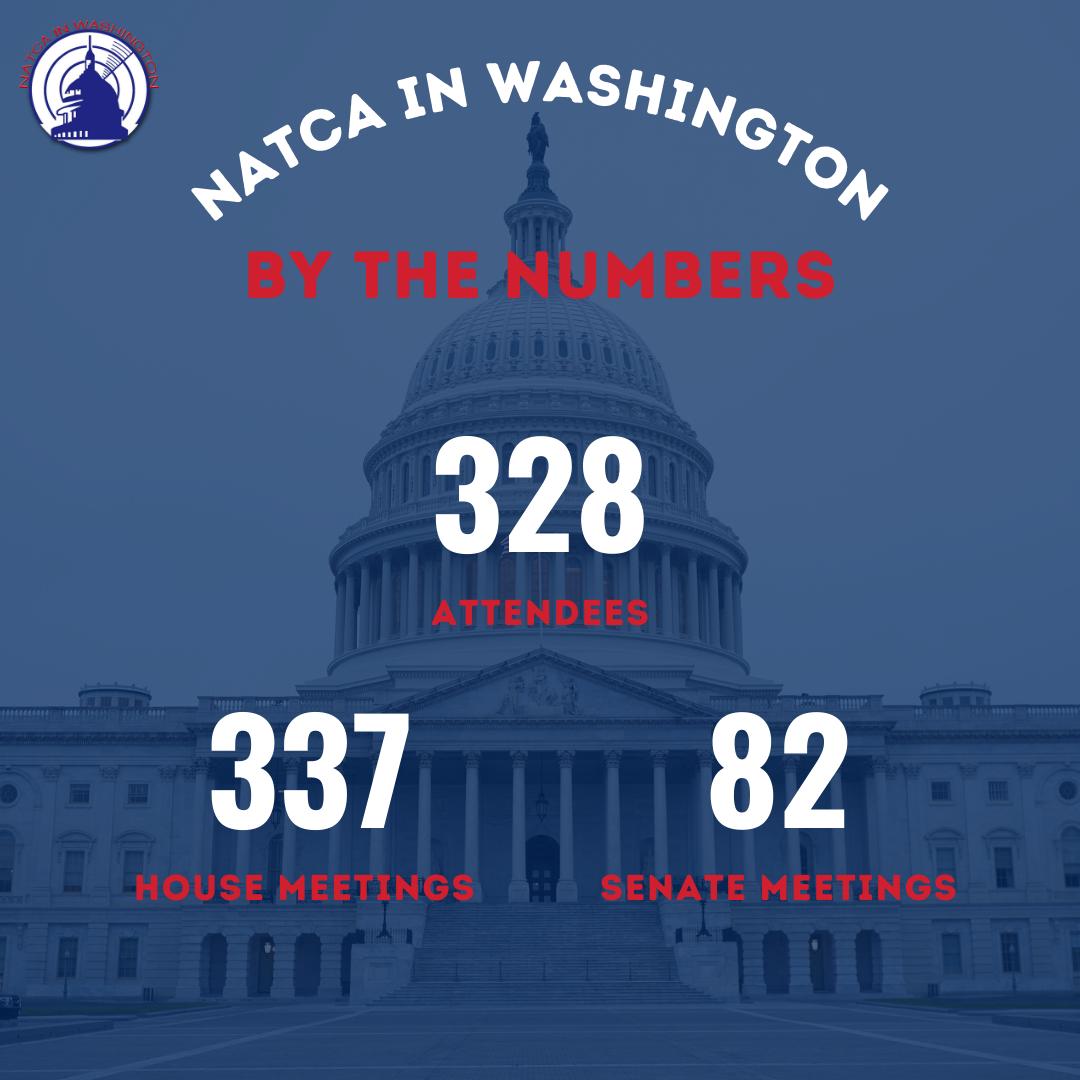 NiW 2023 by the Numbers
For NATCA in Washington 2023, our Union reached out to every one of the 535 congressional offices, as well as the office of the Representative of Guam, to request in-person meetings with members of Congress and their staff. Our NATCA member from Guam traveled almost 8,000 miles to D.C. for the meeting.
In total, 328 NATCAvists met with approximately 337 House offices and 82 Senate offices.
NATCA is proud to have established positive relationships with hundreds of members of Congress, building a bipartisan NATCA Majority.