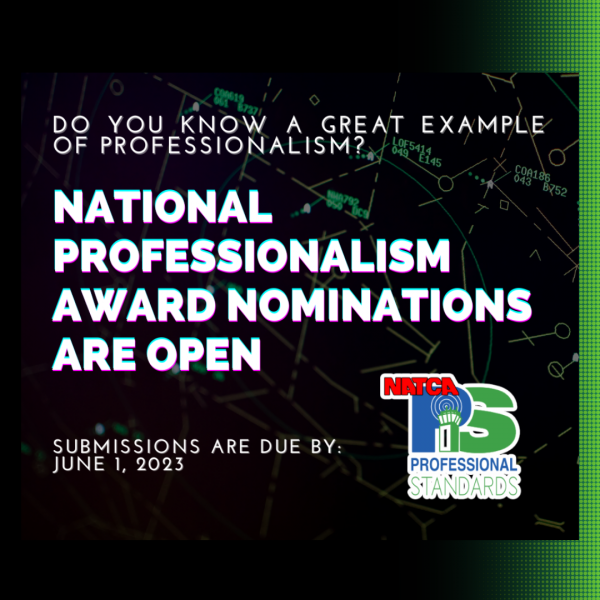 Deadline June 1: Nominate Your Peers for NATCA's Professionalism Award
Do you work with someone who inspires you, motivates others, and demonstrates professionalism day in and day out? Don't let that individual go through their entire career without getting recognized! Nominate them for the 2023 NATCA National Professionalism Award.
Award recipients will be selected from each service area and will receive a trip to Communicating for Safety to accept their award and be recognized for their professionalism. Anyone may nominate a member in good standing for the award. There is no limit to the amount of nominations for one individual. we recommend you encourage additional nominations from peers, management, pilots, etc. submitting their own statements, stories and examples in support of the individual). In order to nominate you will be asked to provide a brief work history on the individual, as well as provide examples and statements showing how the individual inspires, motivates, and demonstrates professionalism in the workplace.
The deadline for nominations is June 1, 2023.
Nominate your peers here.
Questions? Email ps@natca.net